Posted June 15, 2022
Our scratch pizza dough is made in-house with big horn hefeweizen & big red's spent grain, tossed & oven-baked to a perfectly crisp 12" pizza with house-made red sauce & mozzarella cheese.
1971 Classic
pepperoni, Italian sausage, Canadian bacon, mushrooms, black olives, and roasted bell peppers. $17.75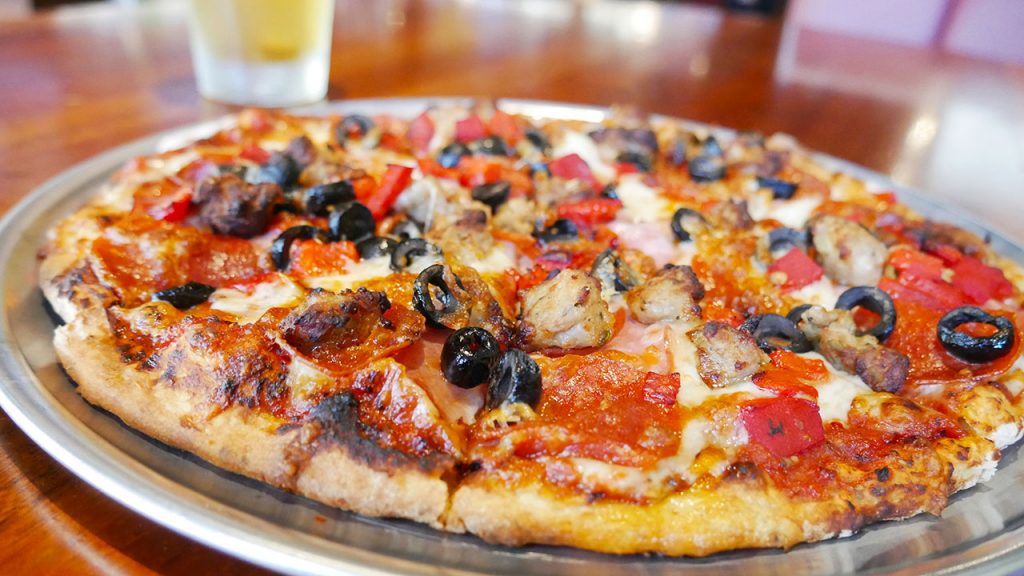 Kona Pig
RAM BBQ sauce, fresh pineapple, pork carnitas, red onion, chopped bacon, and Canadian bacon. $17.75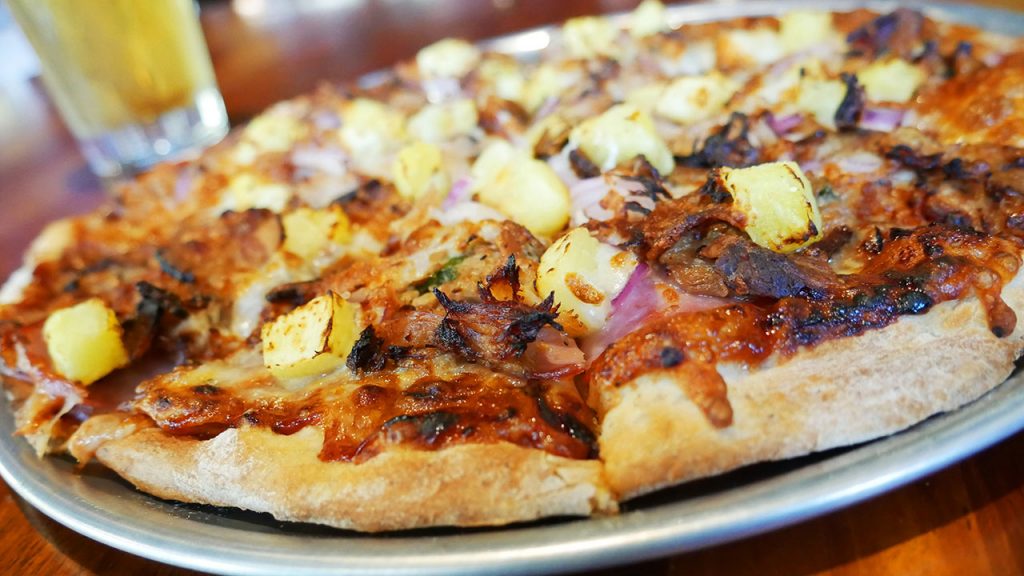 Classic Hawaiian
fresh pineapple, Canadian bacon. $16.25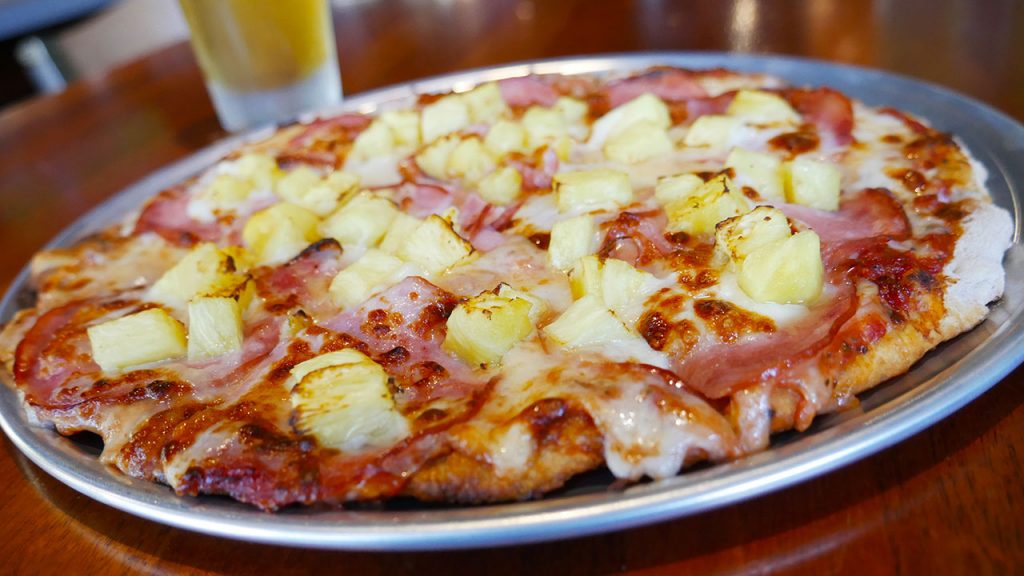 Rambo
Canadian bacon, pepperoni, and Italian sausage. $18.75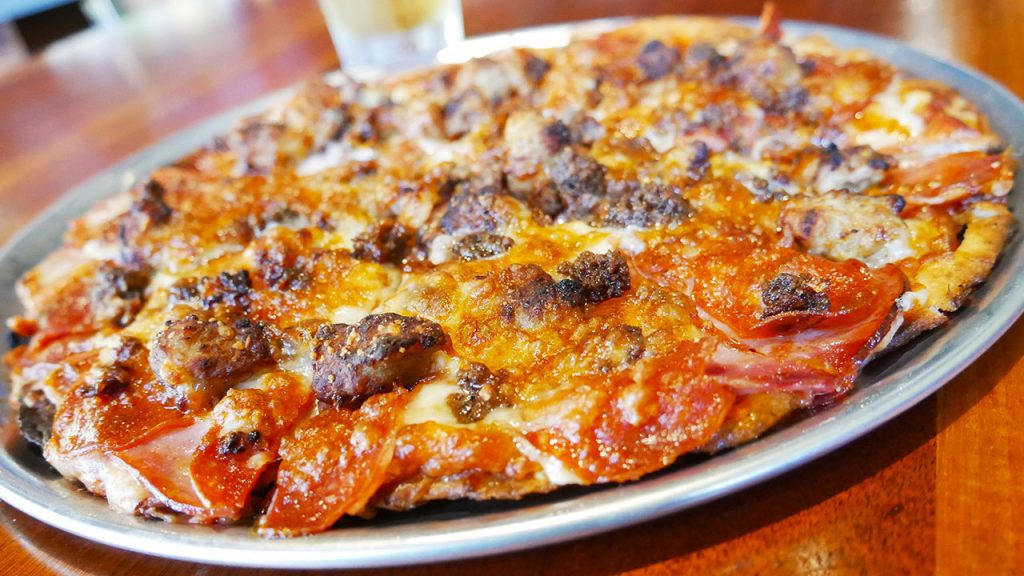 The Veggie
artichoke, roasted bell peppers, red onion, roasted mushrooms, and green chiles, finished with chopped tomato, and shredded parmesan. $17.75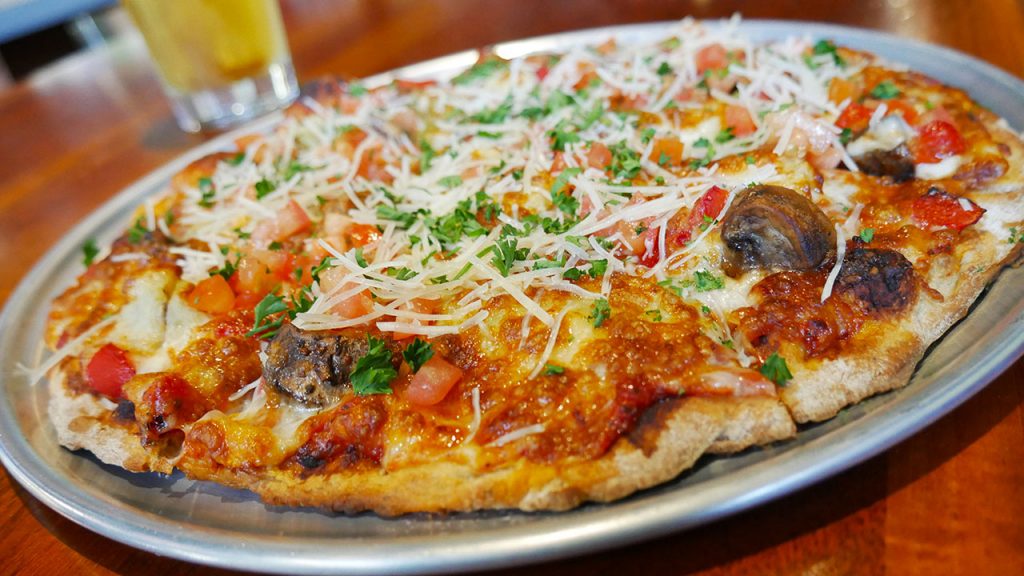 Want to create your own? You can! Choose from a wide variety of veggies and proteins to create your perfect pizza. Starting at $13, proteins $2.50 each, veggies $2 each.
view our menu