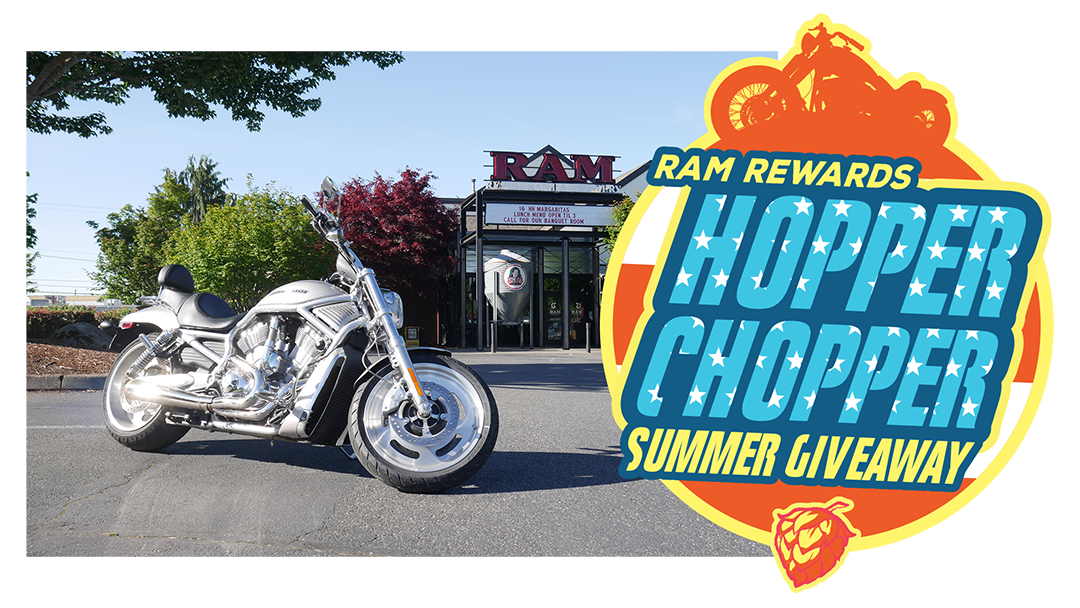 Posted July 18, 2022
We're giving away some big prizes this summer and you don't want to miss out.
July 15th thru August 31st, RAM Rewards members can enter to win ONE of THREE amazing prizes:
1) A Harley Davidson Motorcycle
2) FREE BURGERS for a YEAR
3) FREE 2023 Mug Club membership!
First, join RAM Rewards
You need to join RAM Rewards to qualify. Don't worry, memberships are free! If you haven't done so already, use the button below to sign up today. If you're already a member, skip this step.
Improve Your Odds
Get a BONUS ENTRY for every purchase you make during the promotion and improve your odds of winning. Just make sure you use your RAM Rewards email address on the entry form linked below!
enter to win here!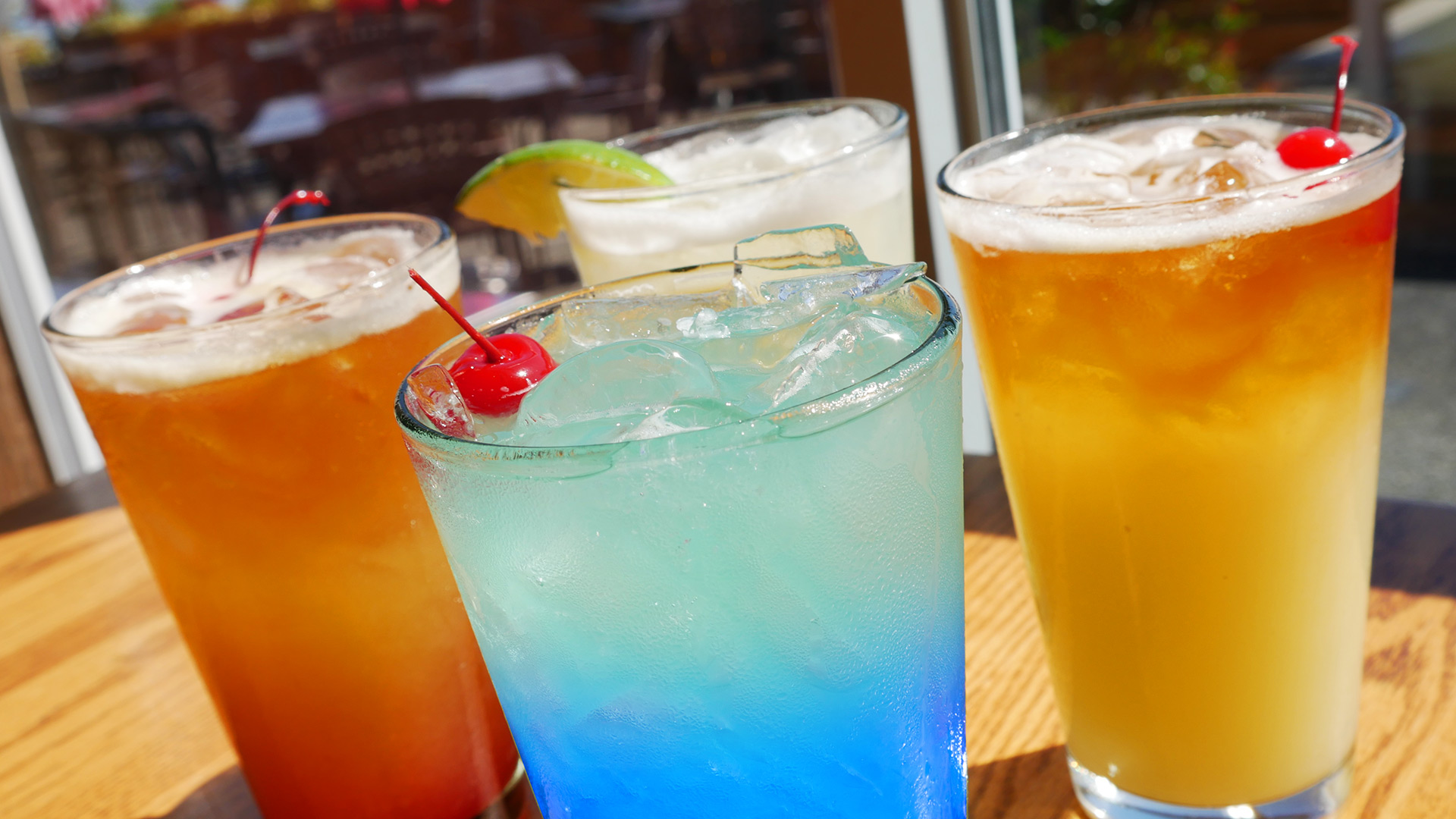 Posted July 8, 2022
Summer is in full swing, so let's celebrate with some new cocktails! We're spicing things up with some bold new flavors, now available at your local Ram. Nothing says summer like some coconut, lime, pineapple, and rum!
Blue Dragon
Bacardi Dragon Berry Rum, lime juice, pineapple juice, orgeat, blue curacao
Mai Tai
Sailor Jerry Spiced Rum, pineapple, OJ, lime juice, orgeat, grenadine, Myers's Original Dark Rum float
Tiki Porch Punch
Myers's Original Dark Rum, Fireball, coconut creme, lime juice, pineapple juice
Put the lime in the Coconut
Bacardi Superior Rum, coconut creme, lime juice, Q mixers Ginger beer
full drink menu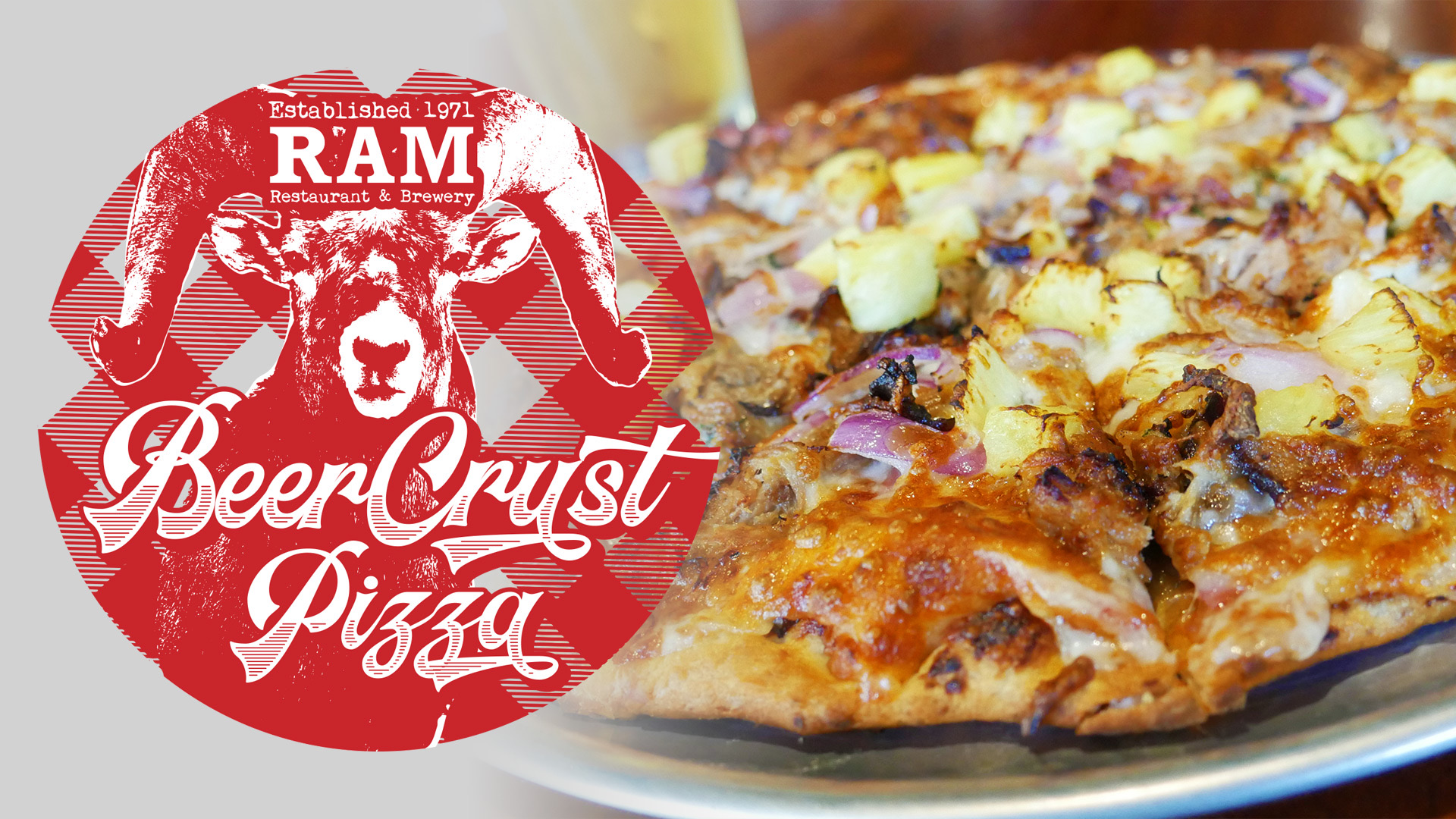 Posted June 15, 2022
Our scratch pizza dough is made in-house with big horn hefeweizen & big red's spent grain, tossed & oven-baked to a perfectly crisp 12" pizza with house-made red sauce & mozzarella cheese.
(Currently available at Lake Stevens, Issaquah, Tacoma, Lacey, Meridian, and Boise)
1971 Classic
pepperoni, Italian sausage, Canadian bacon, mushrooms, black olives, and roasted bell peppers. $17.75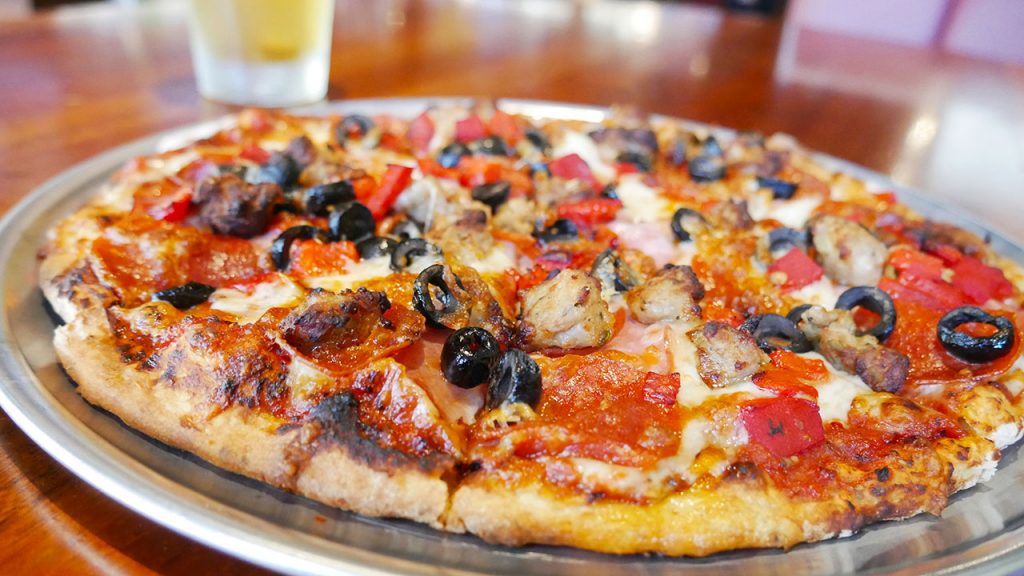 Kona Pig
RAM BBQ sauce, fresh pineapple, pork carnitas, red onion, chopped bacon, and Canadian bacon. $17.75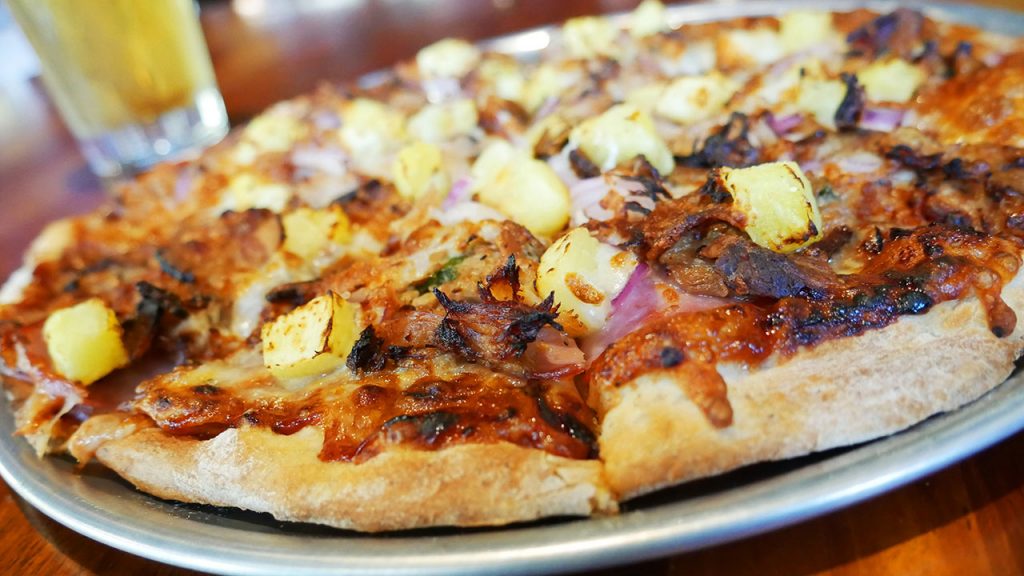 Classic Hawaiian
fresh pineapple, Canadian bacon. $16.25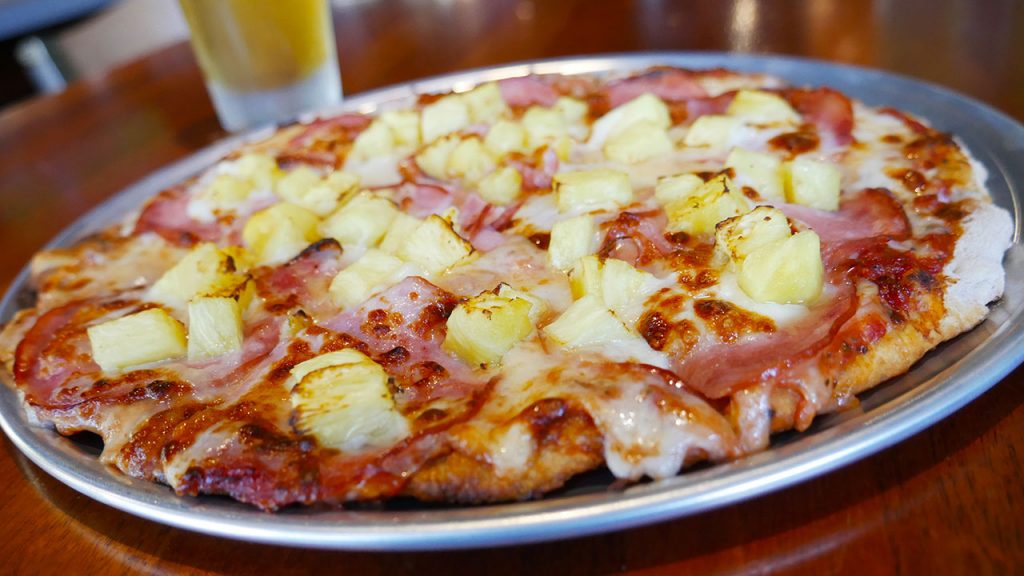 Rambo
Canadian bacon, pepperoni, and Italian sausage. $18.75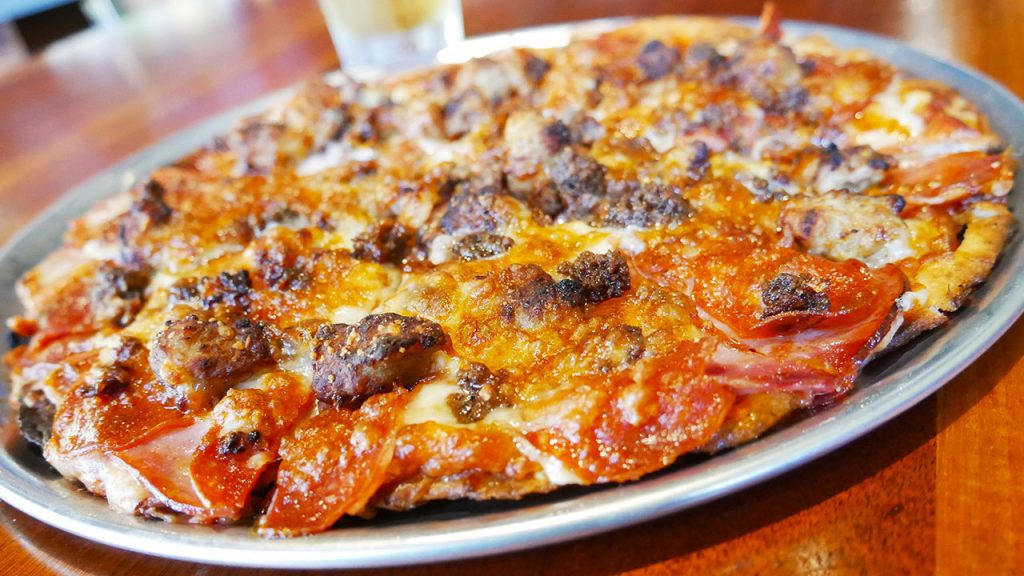 The Veggie
artichoke, roasted bell peppers, red onion, roasted mushrooms, green chiles, finished with chopped tomato, and shredded parmesan. $17.75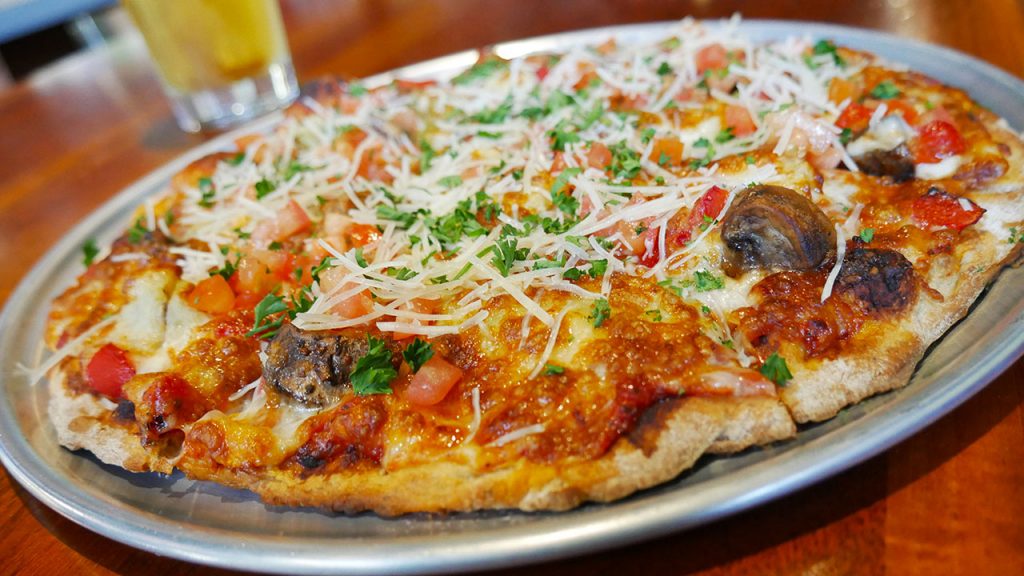 Want to create your own? You can! Choose from a wide variety of veggies and proteins to create your perfect pizza. Starting at $13, proteins $2.50 each, veggies $2 each.
view our menu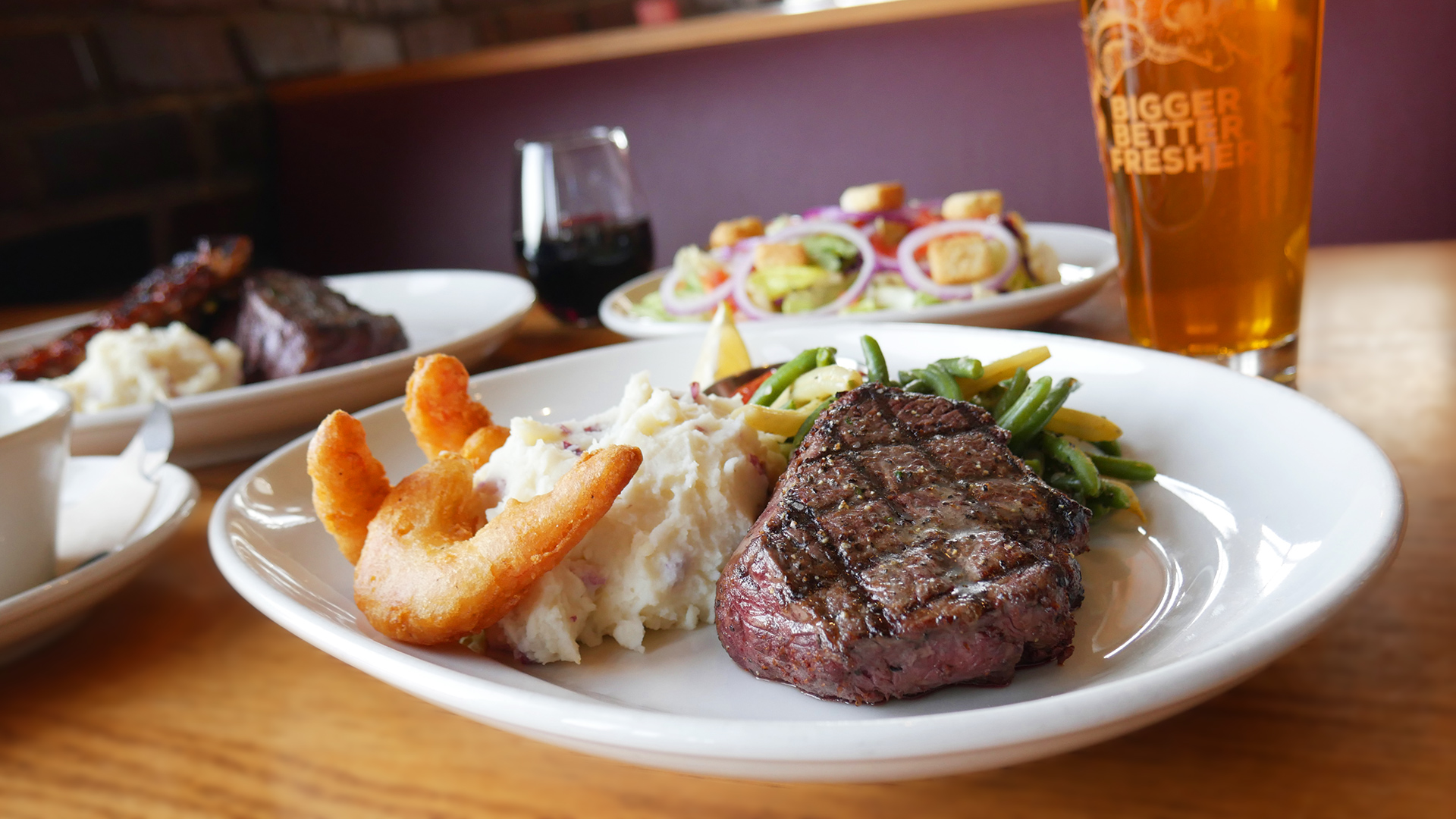 Posted June 10, 2022
Celebrate Father's Day with these limited-time steak features! Each entree selection comes with a soup or salad and your choice of an 18oz RAM beer, 6oz house wine, or non-alcoholic beverage.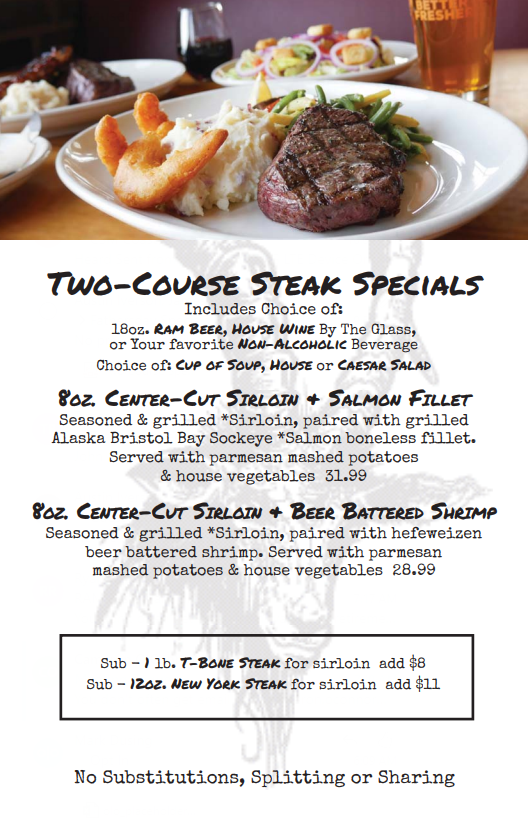 8oz Center-Cut Sirloin + Salmon Fillet
Seasoned & grilled *Sirloin, paired with grilled Alaska Bristol Bay Sockeye *Salmon boneless fillet. Served with parmesan mashed potatoes & house vegetables. $31.99
8oz Center-Cut Sirloin + Beer Battered Shrimp
Seasoned & grilled *Sirloin, paired with hefeweizen beer battered shrimp. Served with parmesan mashed potatoes & house vegetables. $28.99
These specials are available for dine-in only. Please call with any questions!
view our menu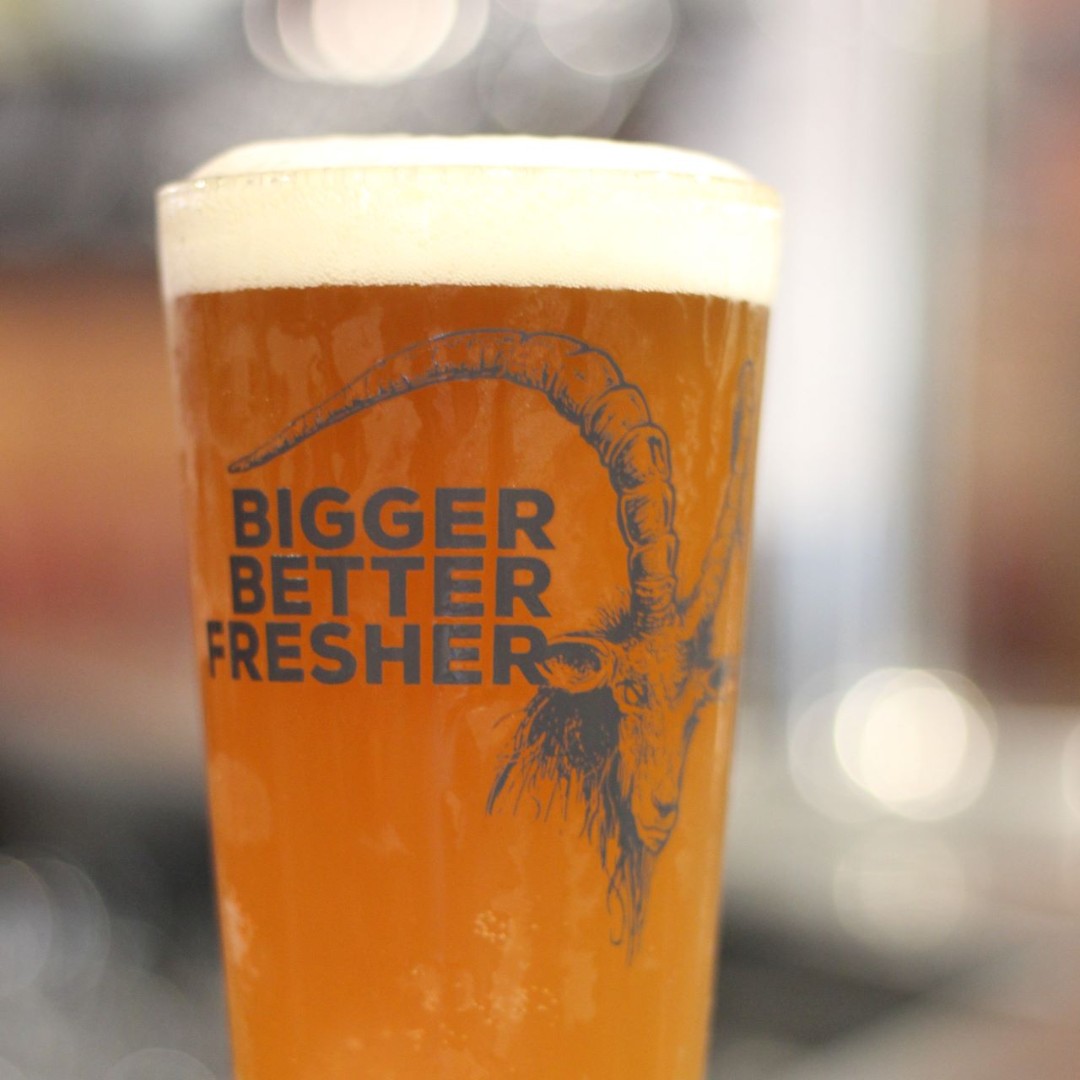 Posted May 12, 2022
Each year, The RAM gets involved with a handful of local and national organizations to benefit the causes they serve. With the help of our guests, we are able to support these causes by donating and spreading the word about the great work they do. With each organization, $0.50 from every sale of a selected pint is donated to their cause.
February-April 2022
Amount raised: $10,191
No Kid Hungry is working to end childhood hunger by helping launch and improve programs that give all kids the healthy food they need to thrive. No Kid Hungry is a campaign of Share Our Strength, an organization committed to ending hunger and poverty.
November-December 2021
Amount raised: $10,000
Child's Play provides games, books, and toys for over 185 children's hospitals across the world!
July-August 2021
Amount Raised: $14,825, $84,000 lifetime
We've been partnering with our friends at Ales For ALS every summer since 2014 to brew our IPA 4 ALS! Ales For ALS, a charity started by Yakima, WA hop farmers Cheryl Hanses and Mike Smith was inspired by the ALS diagnosis of Cheryl's brother. Cheryl and Mike then teamed up with their friends in the brewing business to raise money for ALS research and treatment efforts. Cheryl and her daughter came up with the phrase 'Ales for ALS,' trademarked it, and transformed it from a small pilot project into the worldwide effort it is today!
March-June 2021
Amount Raised: $9,000
Operation Homefront is a national 501(c)(3) nonprofit whose mission is to build strong, stable, and secure military families so they can thrive — not simply struggle to get by — in the communities they have worked so hard to protect.
view our menu