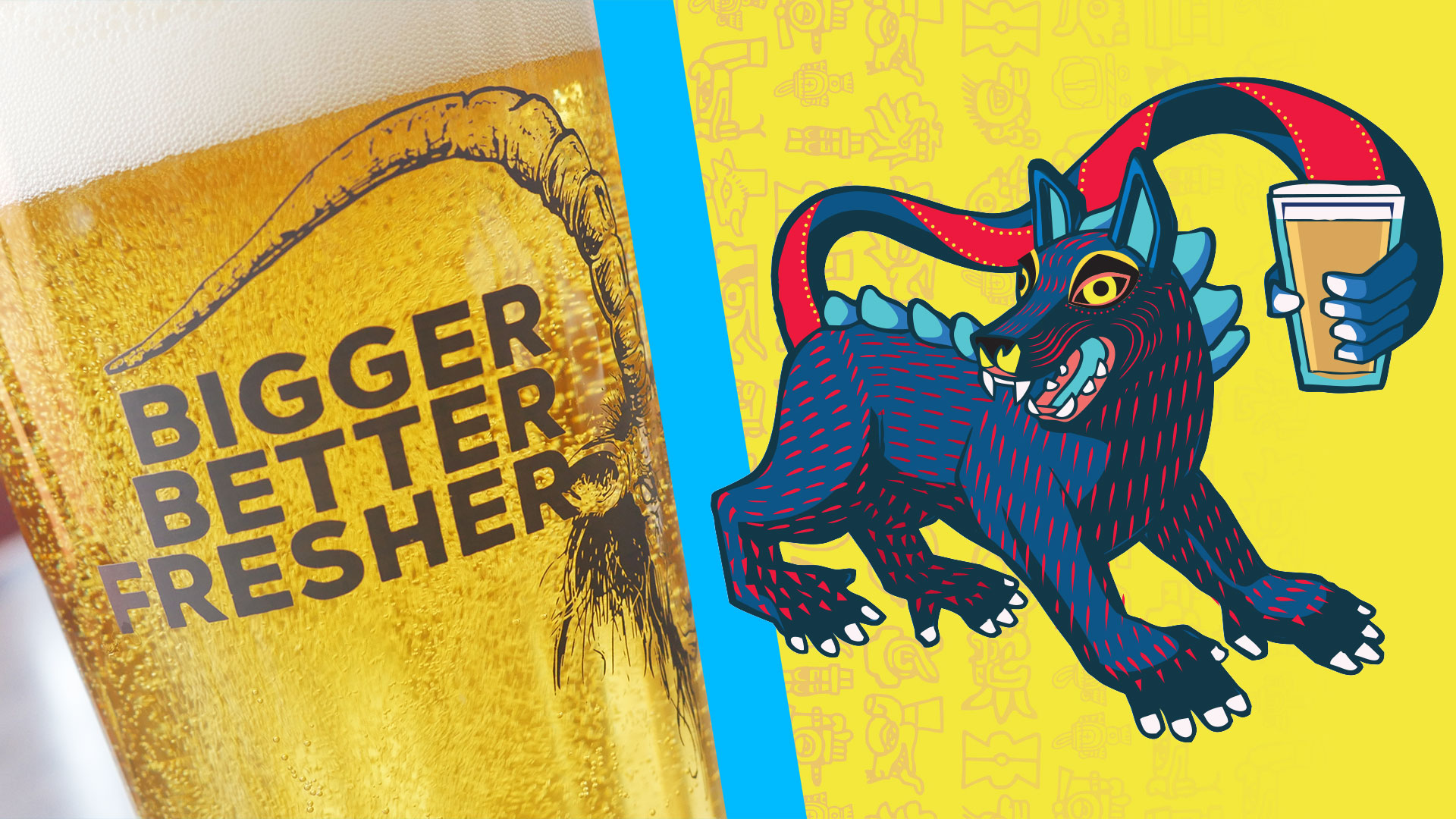 Posted May 10, 2021
Drown your thirst with this refreshing liquid gold, Mexican-style lager. Sit back and find your paradise.
Cincopatas gets its name from the Ahuiztol – a mythical Aztec doglike creature with a fifth pawlike hand protruding from its tail. Dave Leonard, Directory of Brewery Operations, says, "This Mexican-style lager is inspired by the beers we drink on our tropical escapes. It's a brilliant gold with a subtle corn sweetness and a crisp, clean hop finish. This is a beer you don't need to think about. It's just easy to sit back, relax, and enjoy."
"We wanted to create a refreshing golden lager and with 5.2% ABV and 18 IBUs. We did just that with the Cincopatas seasonal," said Dave Leonard. "This lager is perfect for drowning your thirst wherever you find your paradise. Throw in a lime if you want. No judging here! Our brewers made this beer to be enjoyed and enjoyed and enjoyed."
ABV – 5.2% IBU – 18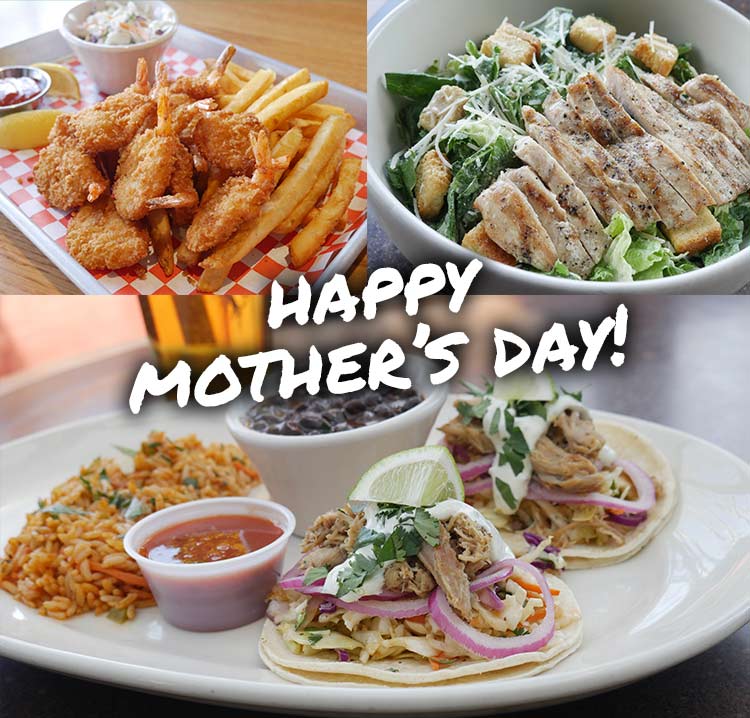 Posted May 7, 2021
We'll be open for Mother's Day with regular hours, our full menu, and no reservations needed! Want to be sure you can get a table for you and the family? Join our online waitlist before you head out and avoid the wait in the restaurant! No phone call, no hassle.
Sunday means that kids eat for $1 with the purchase of an adult entrée, so bring the family and take advantage of our Sunday Daily Special!
We'll be serving up all of your RAM favorites all day long, plus some great drink specials like $8 Cadillac Margaritas and a pint of our Cincopatas Mexican-style lager served with a shot of Hornitos Tequila for $8.
For those in Washington in Idaho who will be celebrating at home, don't for get that all beer, cocktails, and bottled wine are available to purchase to-go. $64 oz. growler fills are just $9!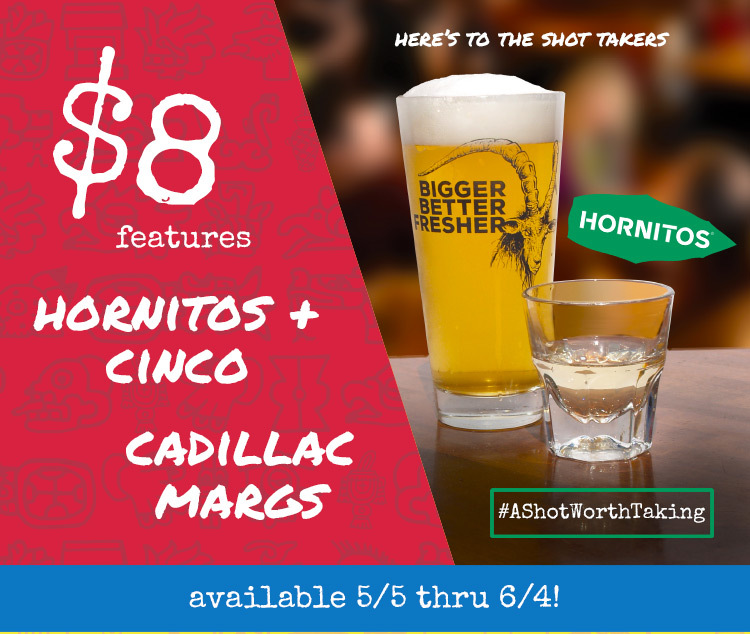 Posted May 4, 2021
Cinco De Mayo is here and we've got some great features for you to enjoy. Cincopatas is back once again just in time for the warm months ahead! Drown your thirst with our refreshing, liquid-gold, Mexican-style lager, tapping May 5th.
Our $8 beer and a shot special is back. Get an 18 oz. pint of Cincopatas and a shot of Hornitos Tequila for just $8! Plus, get your hands on a delicious Cadillac margarita made with Hornitos Tequila for $8.
Hungry? Nothing goes better with Cincopatas or a margarita than our *RAM Tacos! Choose from one of our many protein options like pork carnitas, blackened chicken, seared tenderloin, and Impossible Meat, and enjoy. Looking for something to share? Our nachos are just what you're looking for!
*Temporarily not available at Boise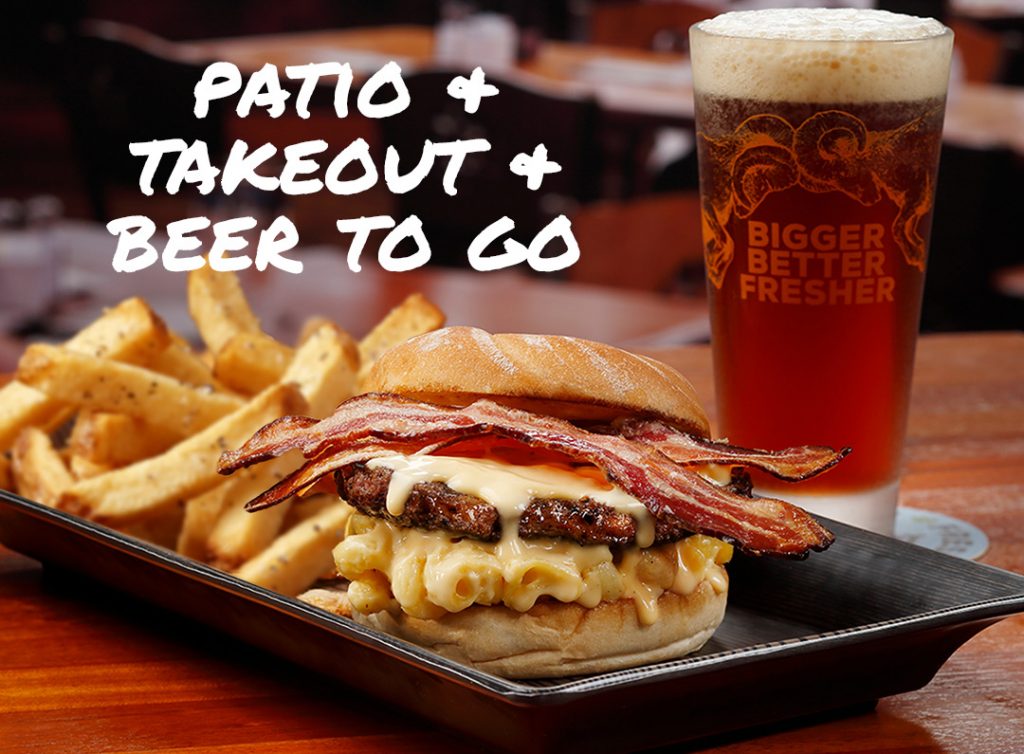 Posted April 30, 2021
While indoor dining is temporarily paused, you can still enjoy all of your RAM favorites. We're serving our full menu for takeout and patio dining, and our 64oz growler fills are still available for just $9!
Wilsonville and Salem will be open 11:30am – 8pm daily, Medford will be open will be open 11:30am – 9pm daily.
We thank you very much for your support!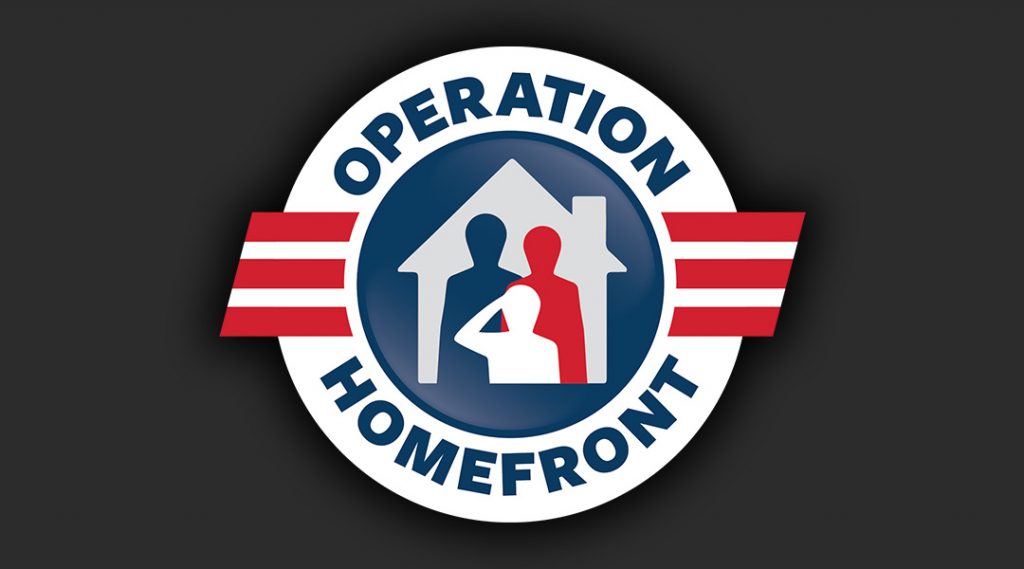 Posted March 30, 2021
To celebrate our 50th anniversary, we're partnering with our guests to raise money for great causes. Now thru June 4th, $0.50 from every pint of Buttface Amber Ale sold will benefit America's military families.
We are proud to announce our newest partner, Operation Homefront!
Operation Homefront is a national 501(c)(3) nonprofit whose mission is to build strong, stable, and secure military families so they can thrive — not simply struggle to get by — in the communities they have worked so hard to protect.
For over fifteen years, they have provided programs that offer relief through Critical Financial Assistance and transitional housing programs, resiliency through permanent housing and caregiver support services, and recurring family support programs and services throughout the year that help military families overcome the short-term bumps in the road so they don't become long-term chronic problems.
Their Mission: to build strong, stable, and secure military families so they can thrive in the communities that they've worked so hard to protect.
Their vision: to be the provider-of-choice for short-term and Critical Financial Assistance, long-term stability, and recurring support programs to military families.
Find out more about Operation Homefront and their great work by clicking the link below.