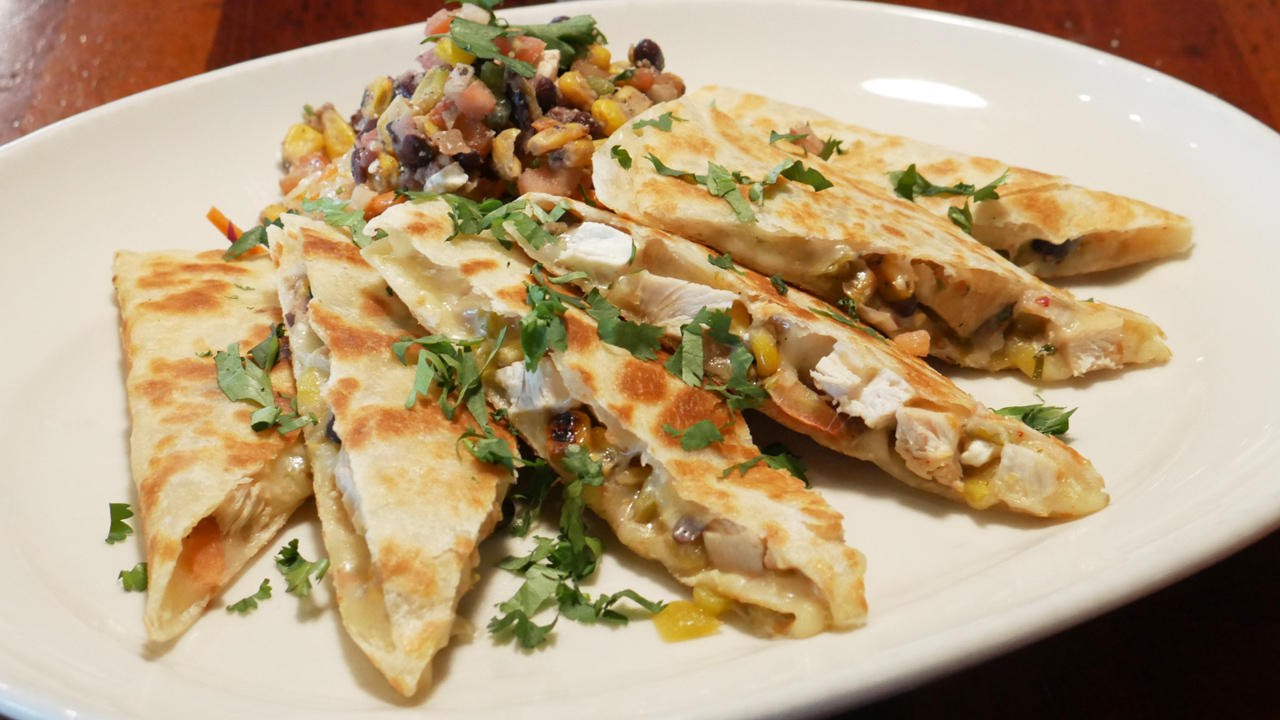 Posted August 4, 2021
Summer is in full swing and we've brought on some tasty new items for you to enjoy! Available for a limited time, chicken lovers will be all over these flavorful dishes.
Pepper Jack Chicken Quesadilla
Grilled tortilla, stuffed with shredded pepper jack cheese, Buttface Amber Ale & cilantro-lime marinated chicken, roasted corn & black bean relish, diced green chiles. Salsa, tarragon slaw, chopped cilantro.
Rule The Roost Chicken Sandwich
Crispy chicken on a grilled kaiser bun with black pepper mayo, iceberg lettuce, dill pickle chips, plus your choice of regular side. (Available while supplies last)
Grilled Cilantro-Lime Chicken
Chicken breast marinated in Buttface Amber Ale & cilantro-lime served with black beans, Spanish red rice, tarragon slaw, finished with roasted corn & black bean relish, sour cream, chopped cilantro.
Magic Chicken Button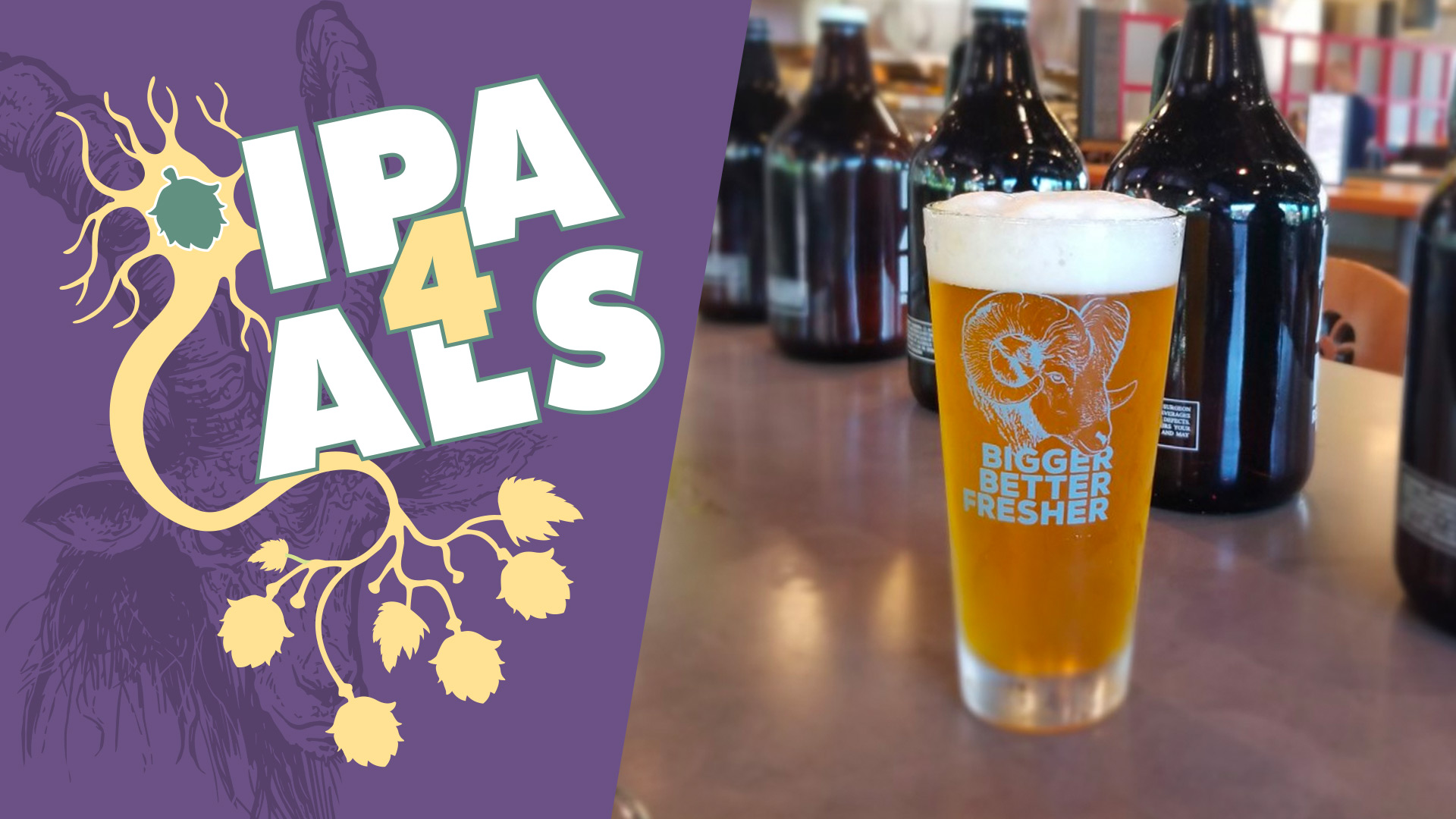 Posted July 29, 2021
Ales for ALS and the RAM have teamed up again this summer to brew IPA 4 ALS! Ales for ALS, a charity started by Yakima, WA hop farmers Cheryl Hanses and Mike Smith was inspired by the ALS diagnosis of Cheryl's brother seven years ago. Cheryl and Mike got started by teaming up with their friends in the brewing business to raise money for ALS research and treatment efforts. Cheryl and her daughter came up with the phrase 'Ales for ALS,' trademarked it, and transformed it from a small pilot project into the worldwide effort it is today!
With your help, we've raised over $70,000 since the start of our involvement with Ales for ALS! We are excited and determined to work with our guests to add to our total and continue the fight against ALS in 2021.
IPA 4 ALS features pungent citrus and dank tropical hop notes that swirl around a light, hazy, malt body. 7.2% ABV, 45 IBUs. $1 per pint donated to ALS research.
IPA 4 ALS is on tap now at your local RAM!
what's on tap?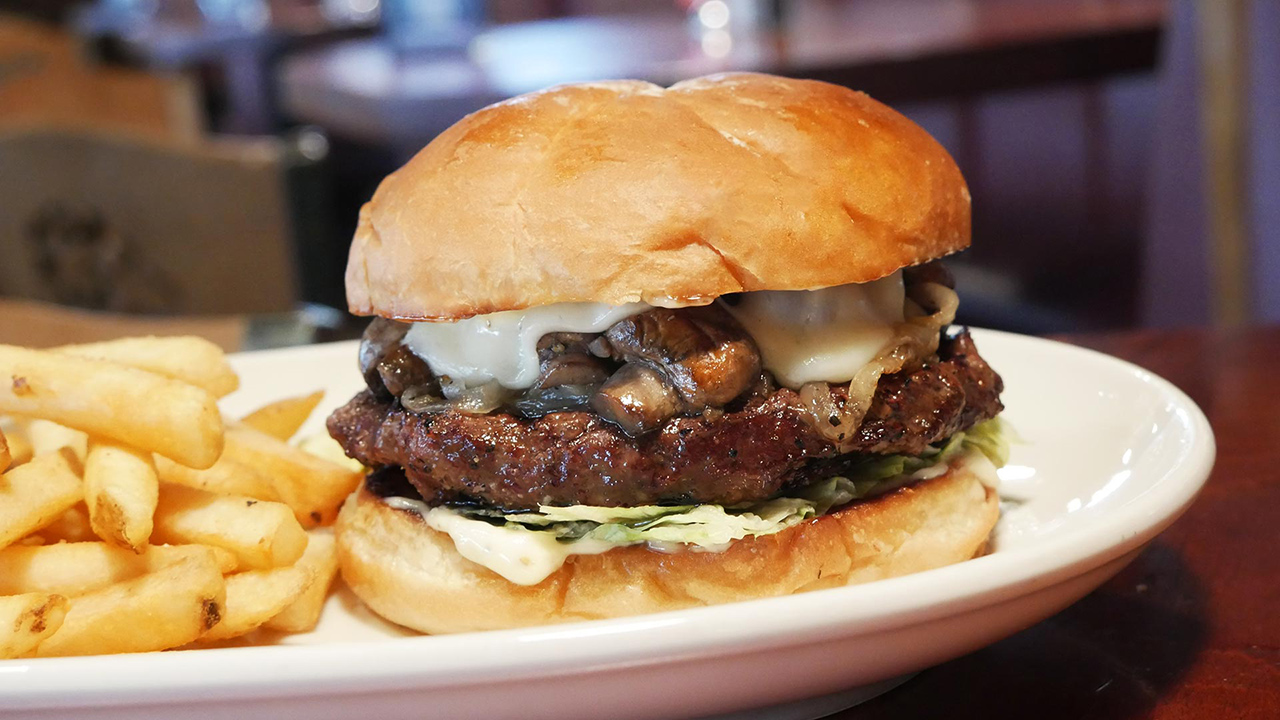 Posted July 26, 2021
You read that right! Your local RAM now has Wagyu beef in the form of two delicious new items.
Wagyu Burger
1/2 lb. grilled American Wagyu beef patty, topped with garlic roasted mushrooms, Wisconsin creamy Havarti cheese, caramelized onions, iceberg lettuce, garlic mayo on a kaiser bun.
Wagyu Salad
Chopped 1/2 lb. grilled American Wagyu beef patty, chopped mixed greens, roasted red bell peppers, pickled red onion, crumbled blue cheese, chopped smoked bacon, artichoke heart, garlic croutons, artichoke garlic dressing.
beef button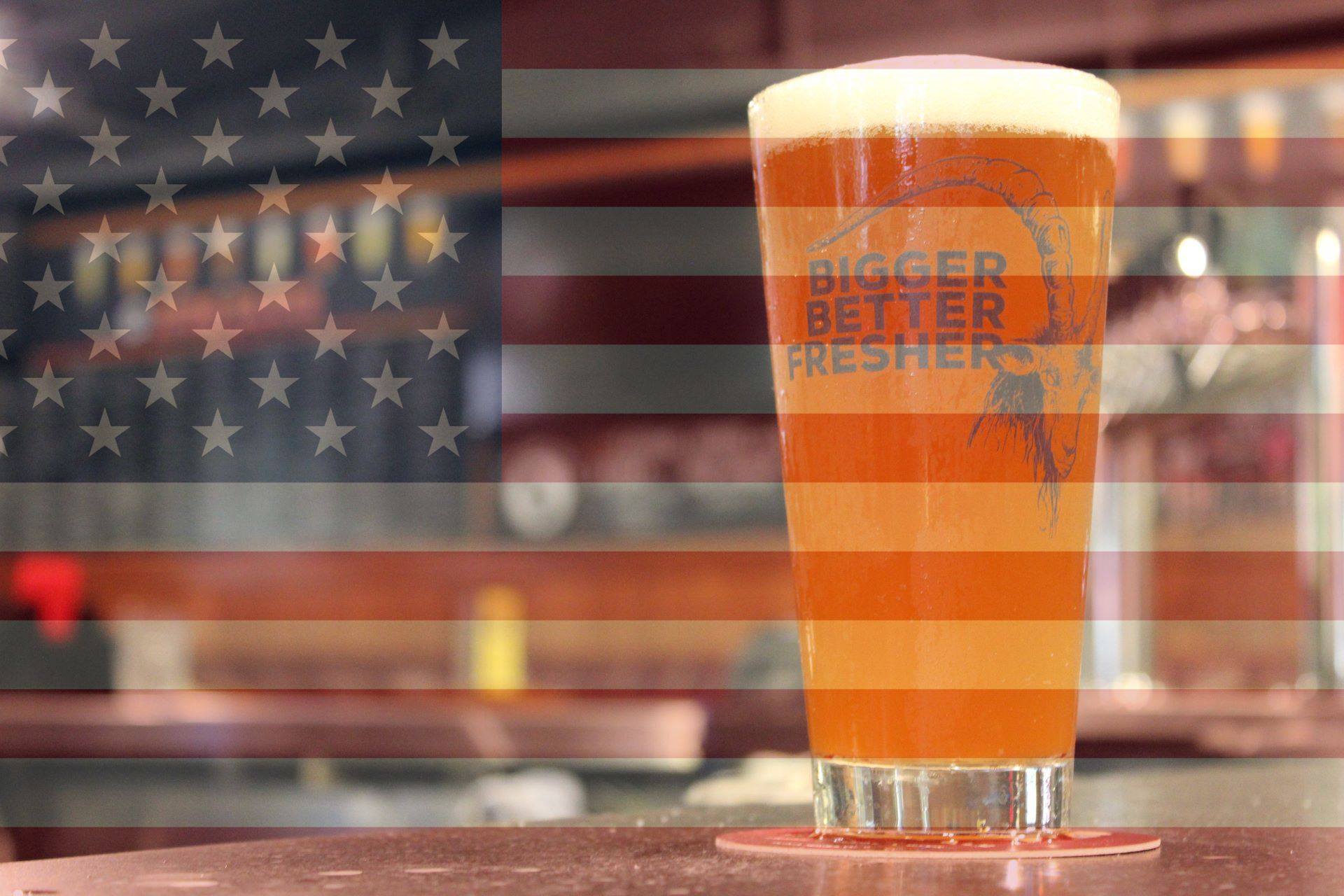 Posted July 1, 2021
4th of July Celebrations are back on Ruston Way!
The best seats on the waterfront for the Freedom Fair Air Show are at the Tacoma RAM! Our patio will be open for all the aerial action ($50 minimum order required). The Saturday & Sunday shows go from 1:30 – 3:30, and we'll be open at 11:30am for you to grab the perfect spot to watch. 4th of July celebrations are coming back with a bang, so be sure to make The RAM your Independence Day destination!
what's on tap?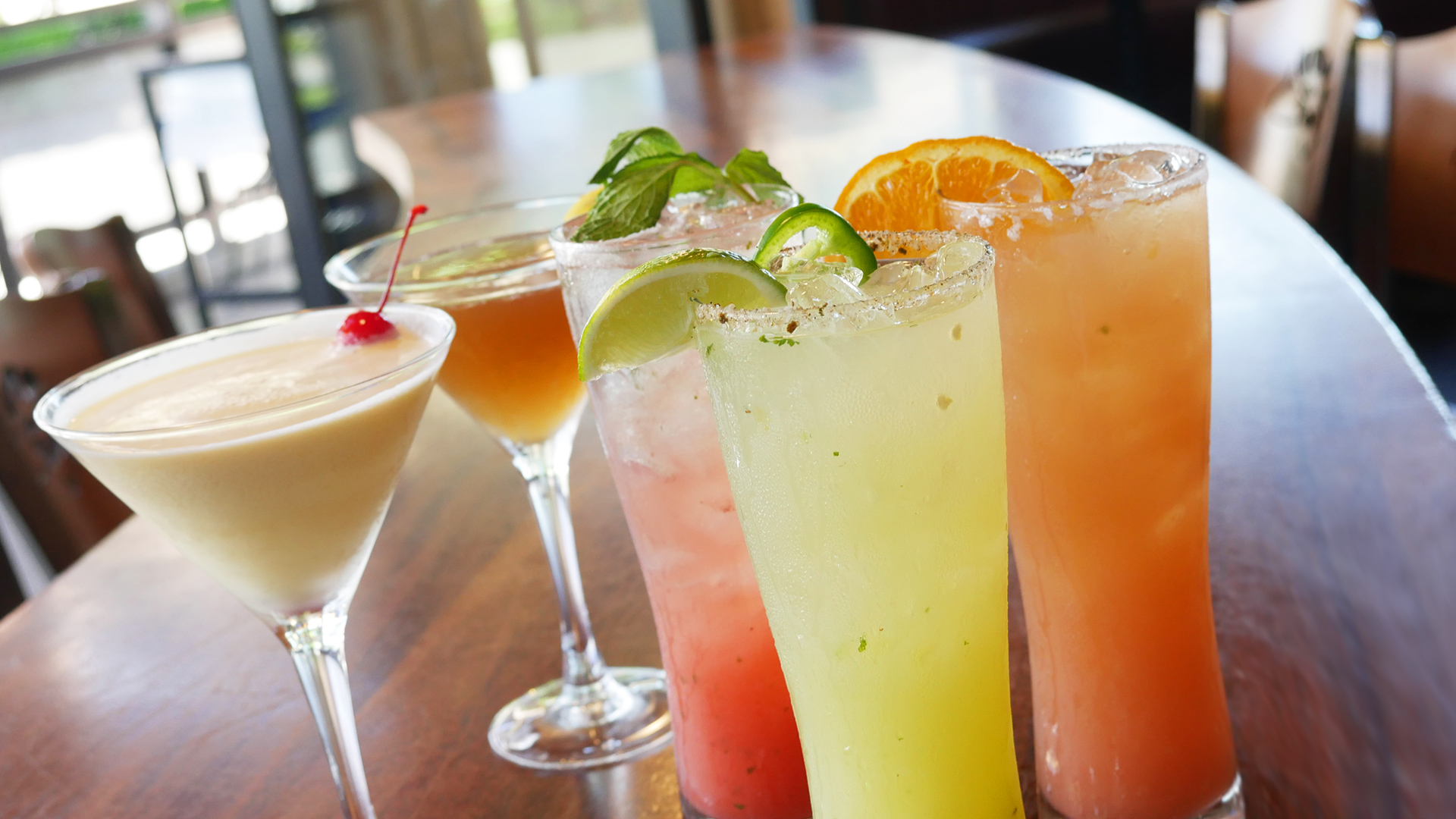 Posted June 22, 2021
Looking for that perfect summer cocktail to sip on a nice day? Look no further! Your local RAM has a new selection of cocktails, handcrafted by our bartenders! Whether you're a margarita drinker, gin lover, or anything in between, we've got a drink for you.
Spicy Pineapple Margarita
Created by: Raisha – Issaquah
El Jimador Tequila, Cointreau, pineapple, fresh jalapeno, lime, cilantro.
Paloma Splash
Created by: Lauren – Lakewood
El Jimador Tequila, muddled orange, grapefruit, splash of champagne.
Hendrick's Spritz
Created by: Anna – Marysville
Hendrick's Gin, St Germaine Elderflower, muddled mint & lemons, topped with champagne.
Gin is a Sin
Created by: Jo – Lake Stevens
Hendrick's Gin, muddled mint & lime, strawberry puree, topped with champagne.
Sailor's Whip
Created by: Nate – Tacoma
Sailor Jerry Spiced Rum, orange juice, whipped cream, shaken & served.
Summer Ready 'Rita
Created by: Kris – Lake Stevens
El Jimador Tequila, Cointreau, muddled lime & orange, cranberry juice.
cocktails near you