Posted April 20, 2022
To celebrate Spring and the return of warmer weather, we decided to release two of our favorite beers in 16oz cans! Cincopatas Mexican-Style Lager and Big Dread IPA tallboys are now available at all Washington RAM locations. Hurry though, these are limited-edition and won't be around for long!
Cincopatas
Drown your thirst with this refreshing liquid gold, Mexican-style lager. Squeeze in a lime and find your paradise. 5.3% ABV, 18 IBUs. 4pk 16oz cans – $10.99.
Big Dread
Get lost in a haze of billowing hop aromas — puffs of tropical citrus, dank fruit & resinous pine mesmerize the senses. 7.5% ABV, 42 IBUs. 4pk 16oz cans – $20.
Brewed and canned at RAM Restaurant & Brewery, Tacoma, WA
view taplist
Posted April 19, 2022
Elevate your lunch with our new specials! Enjoy delicious new burgers, sandwiches, melts, and salads starting at just $11.50.
Now at all RAM locations, available Monday – Friday, open – 3 pm.
All American Burger
1/4 lb. *beef patty, iceberg lettuce, tomato, mayo, mustard & ketchup, sliced onion, grilled kaiser bun. Add Bacon, add Cheese. $11. 95. Add bacon $3, add cheese $1.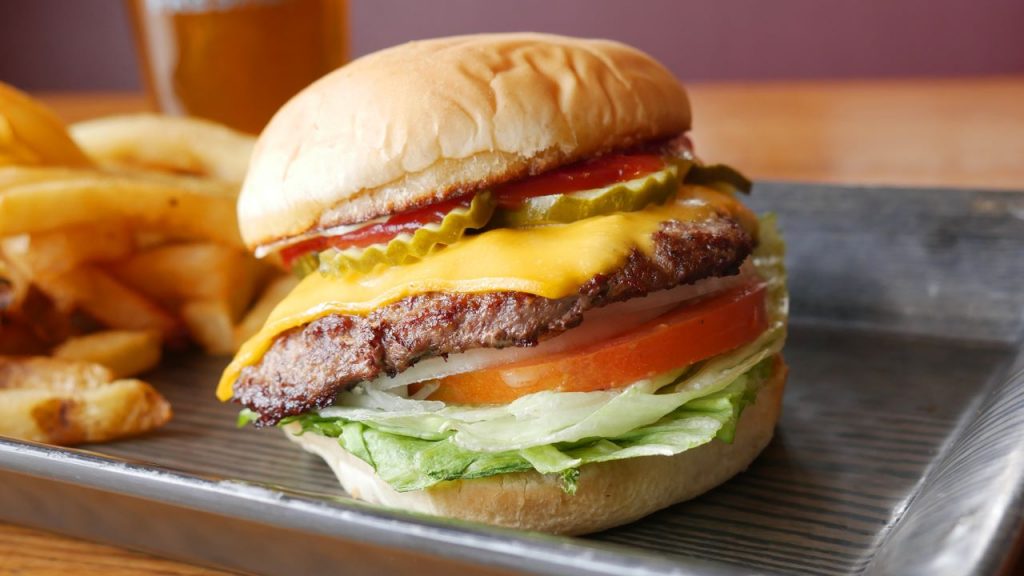 Tumbleweed Burger
1/4 lb. *beef patty, spicy onion crisps, fried jalapenos, iceberg lettuce, chipotle mayo, house bun. $11. 95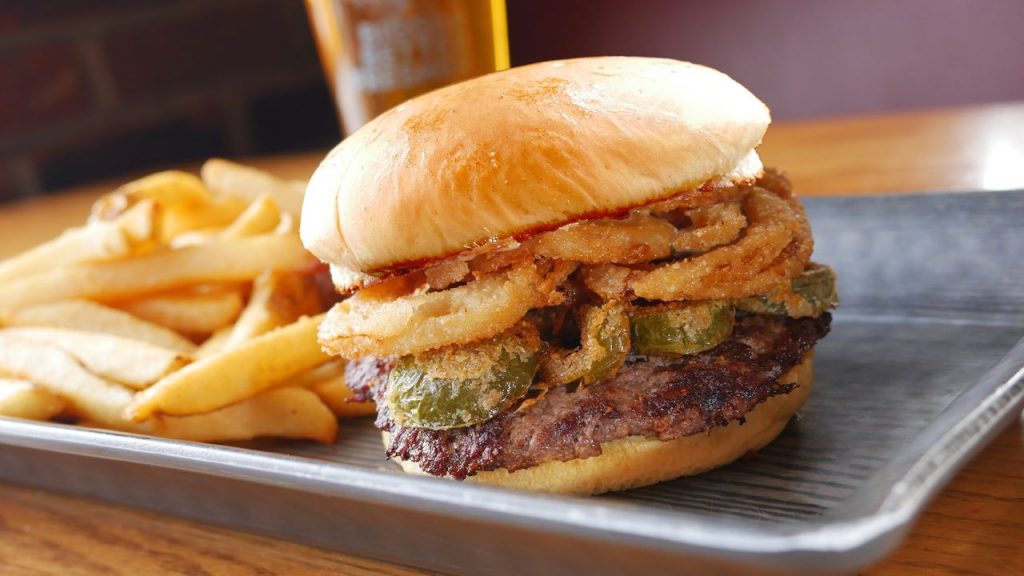 Father Sanducci
Pepperoni, thick-sliced turkey, Italian sausage, iceberg lettuce, pepperoncini, pickled red onion, Wisconsin creamy Havarti cheese, tomato, tarragon dressing, on a French roll. $12.95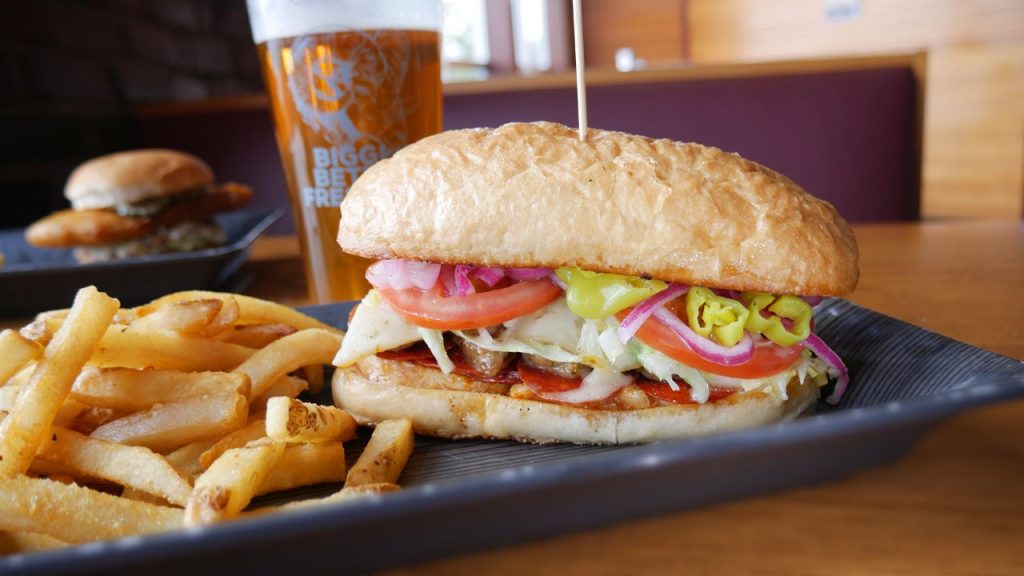 RAM Turkey Club
Thick-sliced turkey, smoked bacon, Wisconsin cheddar & Havarti cheese, tomato, iceberg lettuce, mayo, toasted old-fashioned white bread. $12.95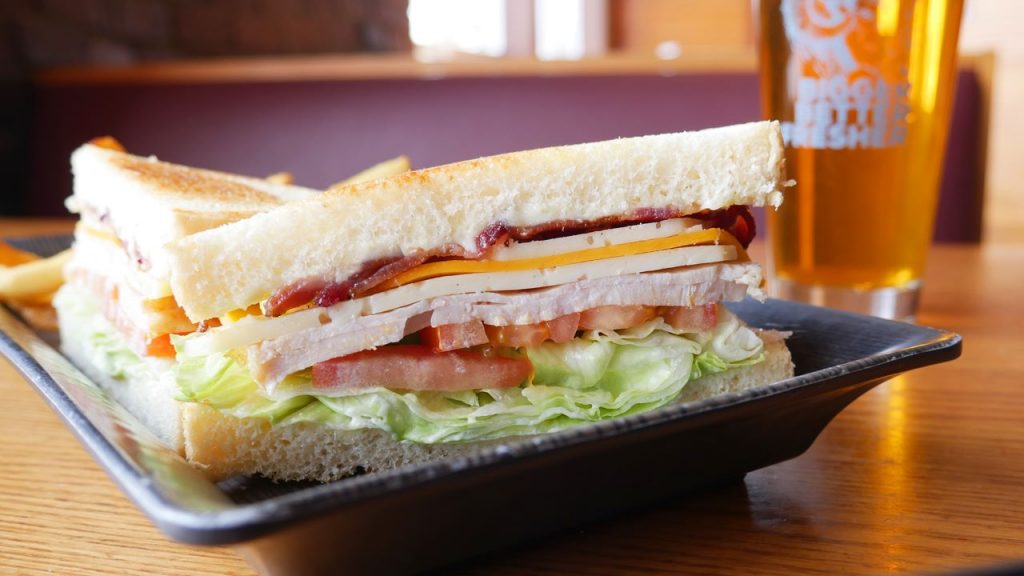 Beer-Battered Fish Sandwich
Hefeweizen battered cod fillet, house tartar sauce, kick'n slaw, dill pickles, grilled kaiser bun. $12.50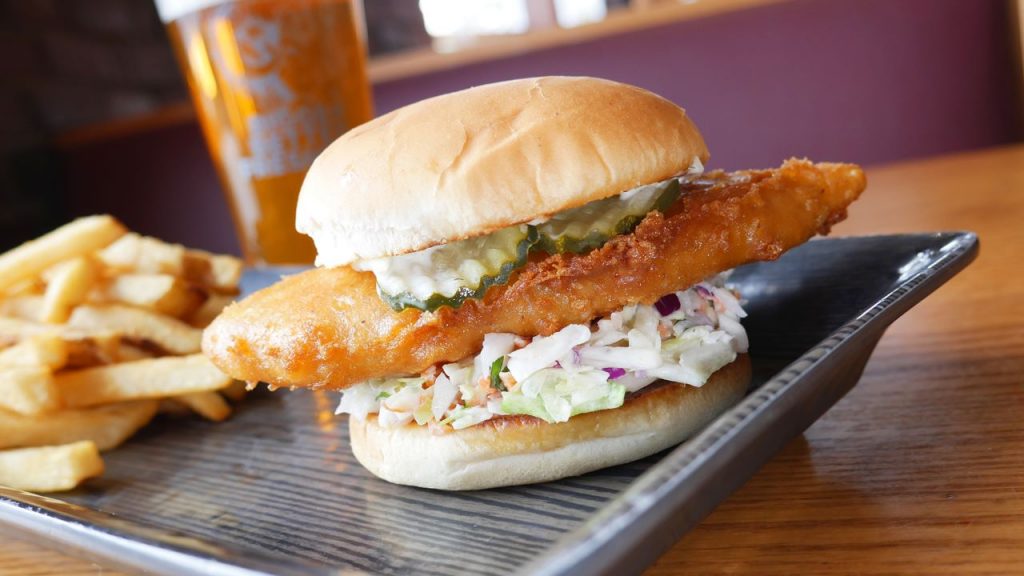 Inside Out Grilled Cheese Melt
Cheesy cheddar crust, melted Wisconsin cheddar & Havarti middle, grilled old-fashioned white bread. Add bacon. $11.50. Add bacon $3.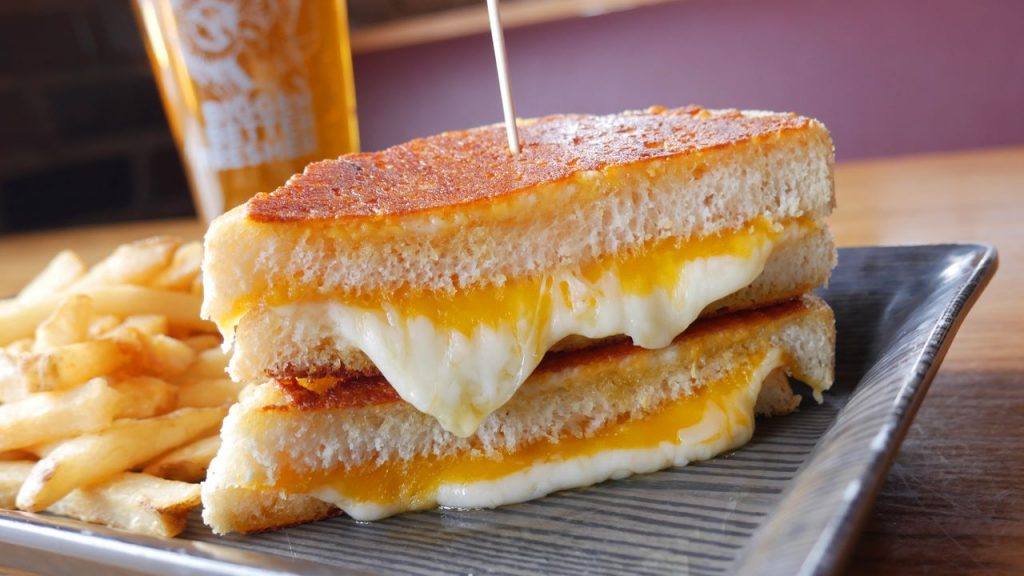 Pork Carnitas Melt
Pulled *pork carnitas, Wisconsin pepper jack & mozzarella, smoked Anaheim pepper, thick old-fashioned grilled white bread. $11.95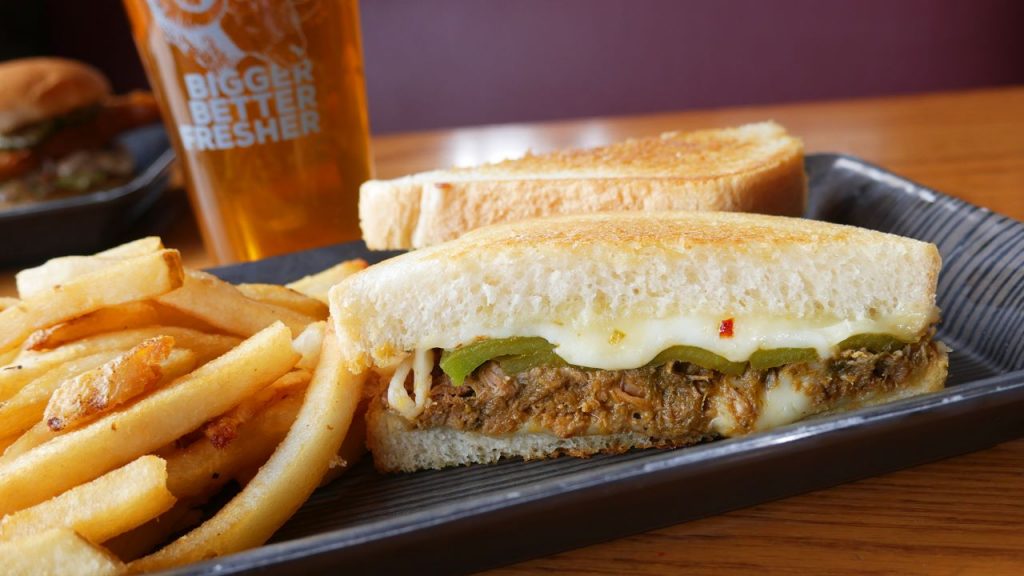 Chop Chop Salad
Iceberg lettuce, chilled diced *chicken, black olives, diced tomato, chopped pepperoni, shredded Wisconsin parmesan & mozzarella, tarragon vinaigrette. $11.50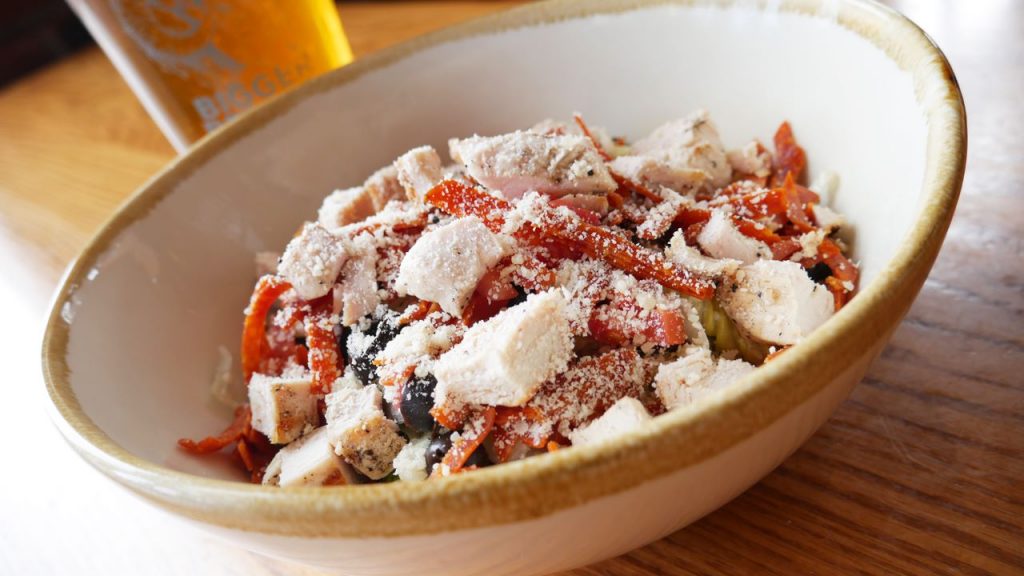 Adobo Beef Taco Salad
Mixed greens, barbacoa *beef, roasted corn black bean relish, pico de gallo, finished with Wisconsin pepper jack cheese & chipotle-tarragon dressing, house-made flour tortilla shell. $12.95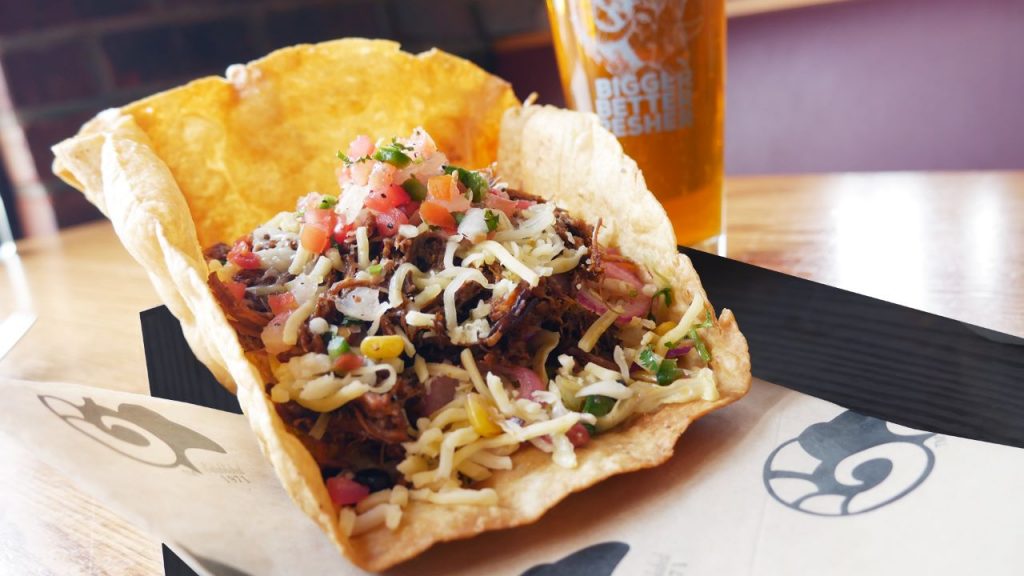 check out the menu
Posted March 28, 2022
Now thru April 30th, enjoy your favorite Ram burger served with fries, all $12!
**Does not combine with other offers, does not include wagyu burger, dine-in only, and only at Boise Ram (E Park Blvd)**
burgers found here
Posted March 24, 2022
Bristol Bay Alaskan Salmon is now at your local Ram, and better yet, you can enjoy it in three different preparations. Get your seafood fix today!
Blackened: red rice, roasted corn relish, black beans, tarragon slaw
Pan-Seared: lemon hefeweizen sauce, parmesan mashed potatoes, seasonal vegetable
simply grilled: lemon, garlic oil, salt & pepper, with parmesan mashed potatoes, seasonal vegetables
view our menu
Posted March 16, 2022
St. Patrick's Day is here and we're celebrating all weekend long! While you're here (wearing plenty of green, of course) watch all of the college basketball action with us! Get into the spirit with…
$7 growler fills of your favorite Ram beers
$5 Jameson shots
The Ram Grand Reuben
New Boozy Shakes
Our Gold-Medal winning Disorder Porter
Available 3/17 – 3/20.
click here for pot of gold