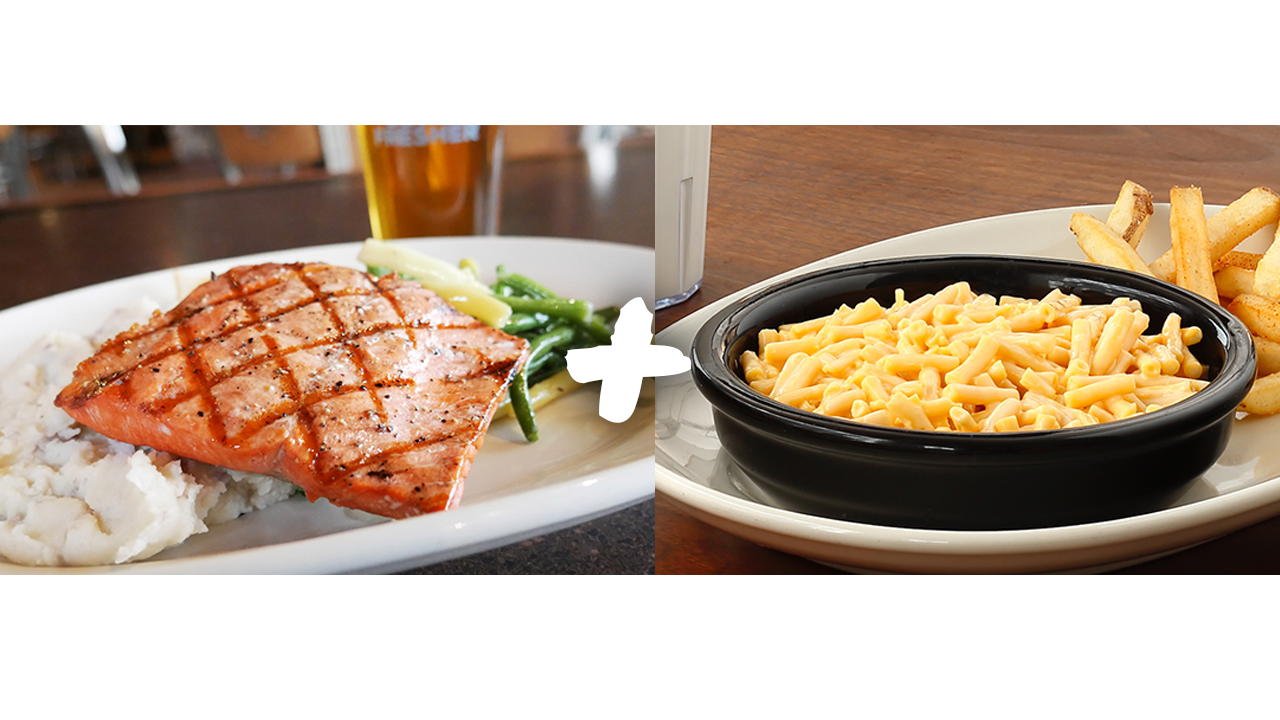 Posted September 14, 2022
It's a back-to-school special! Every Wednesday now thru 11/23/22, Kids eat for just $1.99 with the purchase of an adult entree.
Treat them to a mid-week break, then enjoy football Sunday in our family-friendly environment.
Don't wait in line, reserve a table on our website today!
reserve a table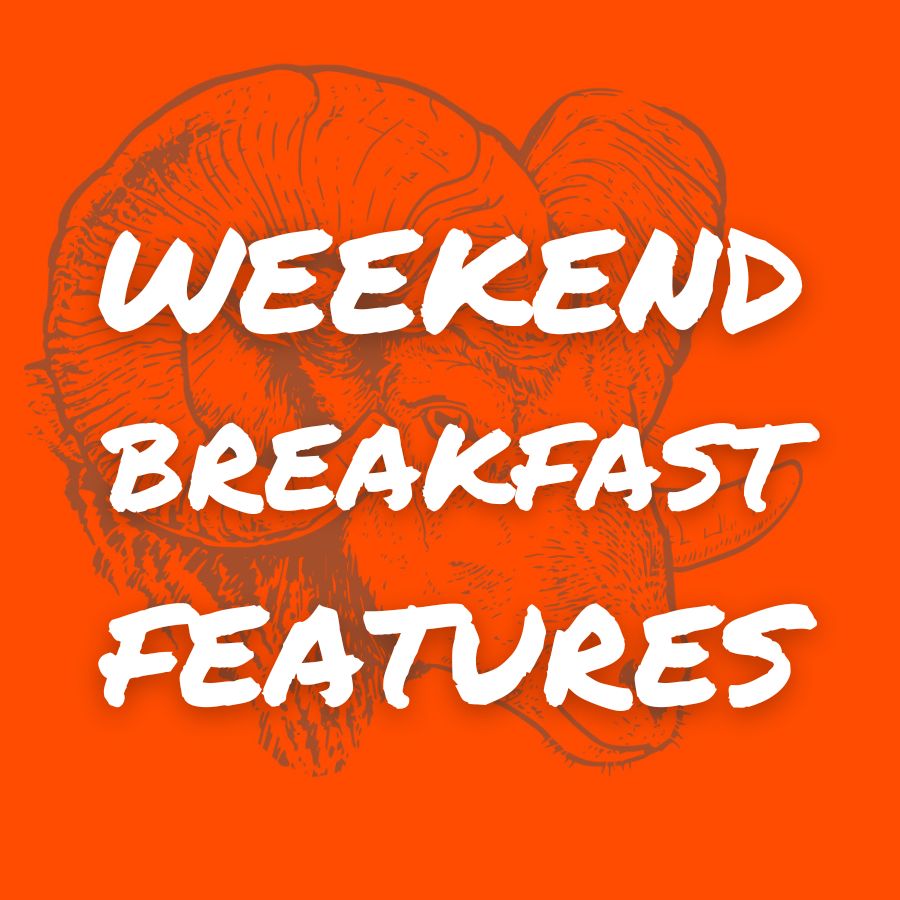 Posted September 9, 2022
Football season has arrived, and with it comes new weekend features at The Ram! Served all day Saturday & Sunday, the BLD Burger, Morning Glory Pizza, and All Day Breakfast Burrito are perfect for those days watching football and perfect when paired with your favorite Ram beer.
BLD Burger
Breakfast, lunch & dinner all-in-one, grilled beef patty, Canadian bacon, over-easy egg, smashed tater tots, cheddar, smoked bacon, mayo, crispy onions, served on a grilled kaiser bun with your choice of regular side.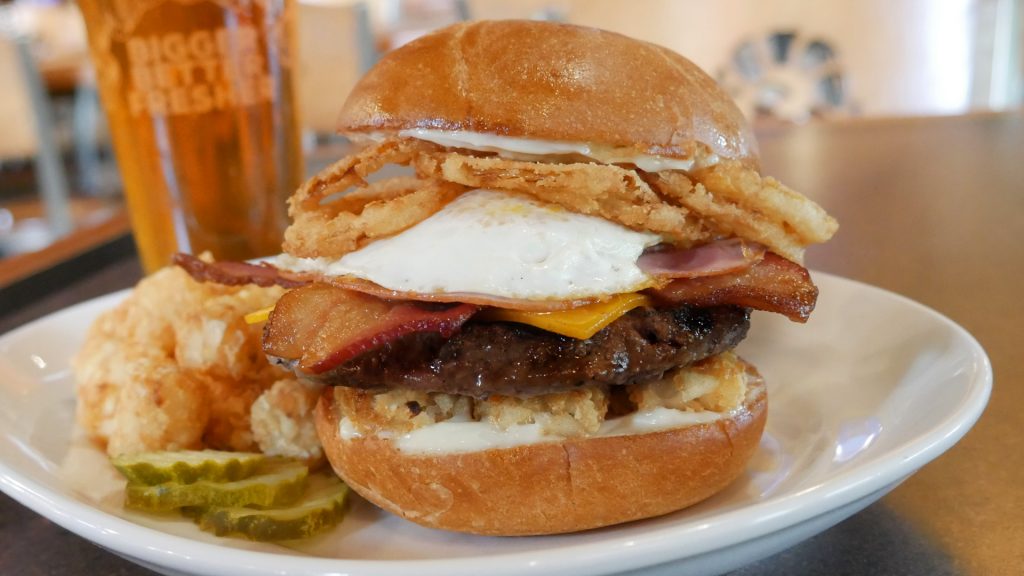 Morning Glory Pizza
Our house-made beer-crust pizza topped with pepper gravy, sausage, bacon, cheddar jack cheese, over-easy egg, and parsley.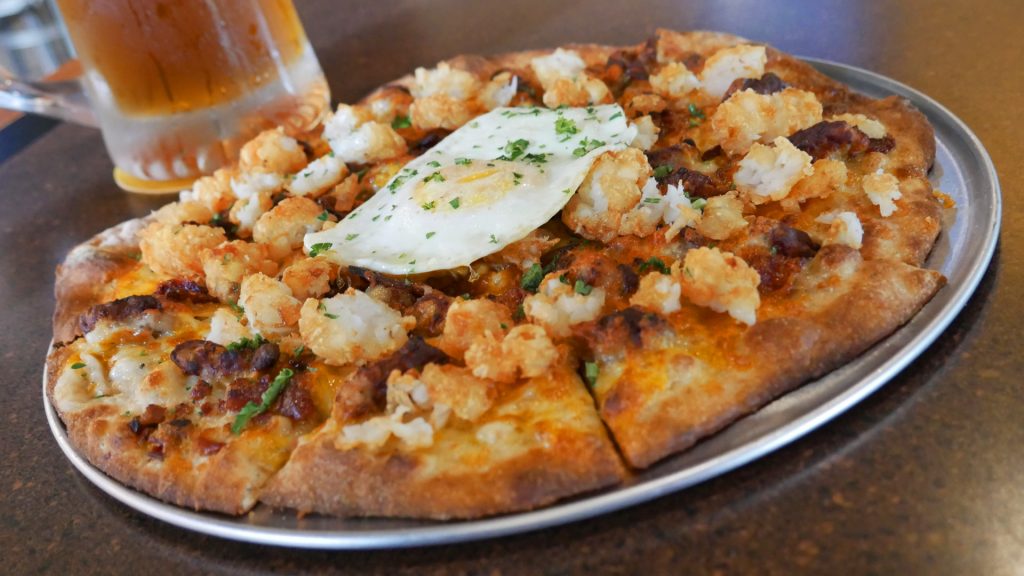 All Day Breakfast Burrito
Flour tortilla stuffed with two over-easy *eggs, bacon, tater tots, Italian sausage, green chiles, red onion, and cheddar jack cheese. Topped with salsa, sour cream, guacamole, and chopped cilantro.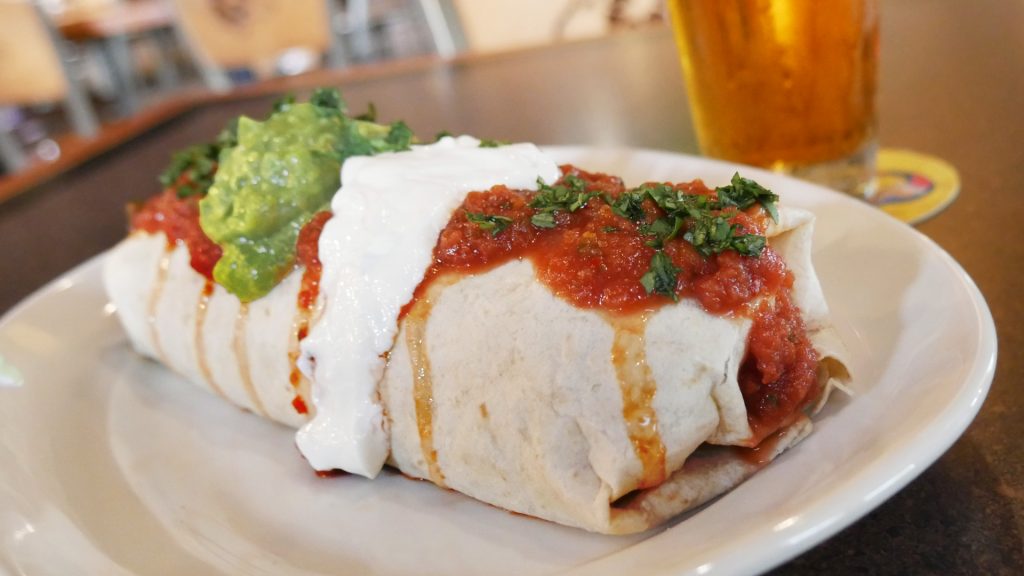 Looking for a beverage? We've got you covered! Enjoy $5 pints on Sundays and these new drink features Saturday & Sunday Every week!
Proud Mary
New Amsterdam Vodka, cheese k-bob, pickled asparagus, chile-lime salted rim, snit of our Blonde Ale
Grand Mimosa
Orange Juice & Sparkling Wine, 18oz Carafe
Michelada
Hometown Blonde, bloody mary mix & lime juice, chile-lime rimmed pint glass
Irish Coffee
Jameson Irish Whiskey, coffee, whipped cream
what's on tap?
Posted September 8, 2022
LAKE STEVENS, WASHINGTON. (CEO and owner Jeff Iverson meets with grand prize winner Zachary of Lake Stevens, WA)
We have a winner! The 2022 RAM Rewards Hopper Chopper Summer Giveaway has come to a close, resulting in the winner of a Harley-Davidson motorcycle!
With over 7,000 entries across all RAM locations over the last six weeks, one winner was chosen at random to take home the grand prize. Zachary from Lake Stevens was announced as the lucky winner of the V-Rod earlier this month. Those in the area will surely see him riding around town in no time. Thank you to everyone who participated and made this such a special and fun event for all. We'll see you at The RAM!
view menus & taplists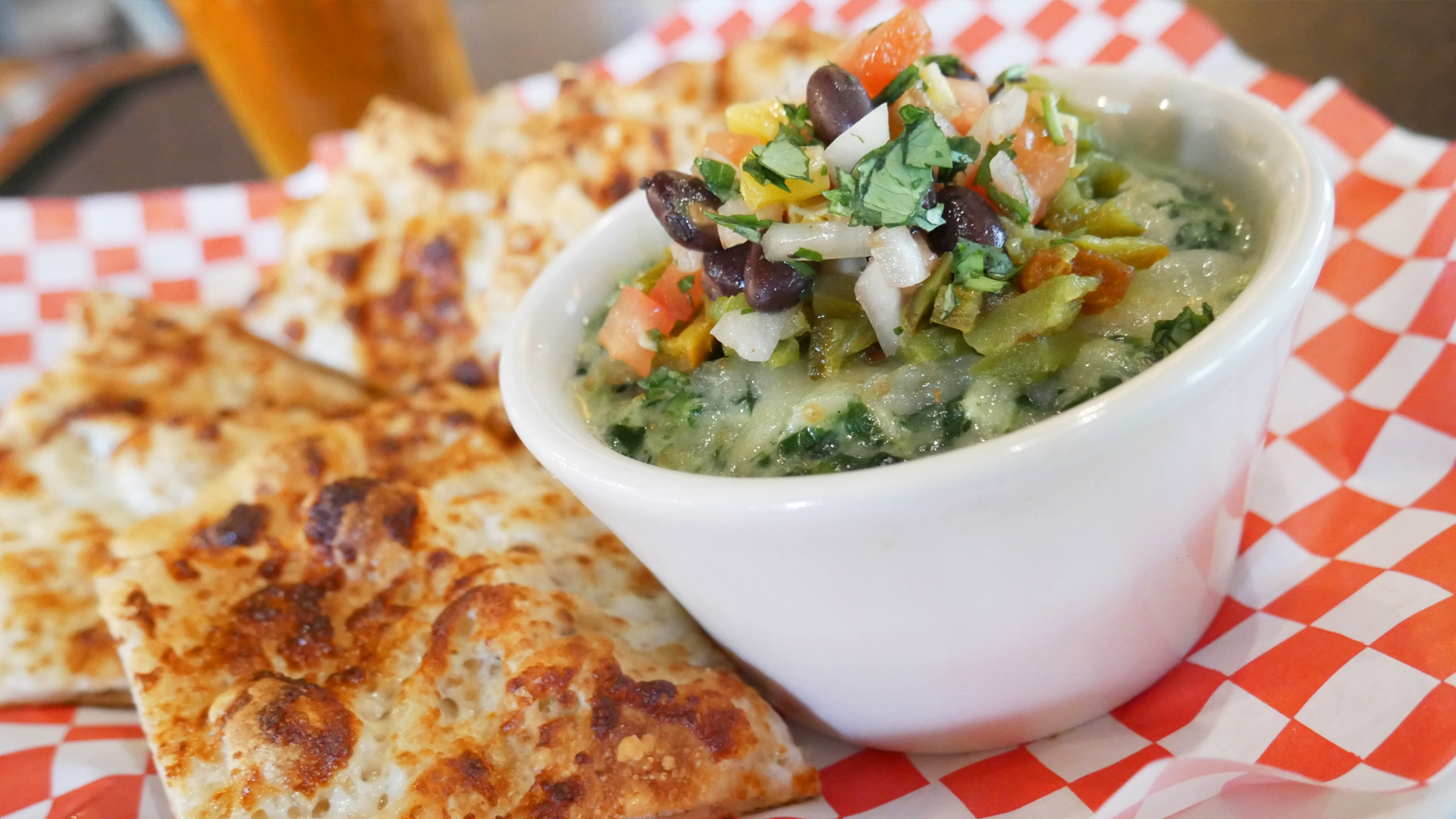 Posted September 8, 2022
All-new Happy Hour favorites have arrived at your local RAM! Ready for football season, these are perfect for snacking on while taking in all the big football action.
Tater Tot Tower
Tots, cheddar jack, chopped bacon, green onion, cilantro-sour cream sauce.
Personal Size Beer-Crust Pizza
6" pizza, house-made red sauce, Wisconsin mozzarella cheese.
Meats (add-on): pepperoni, canadian bacon, italian sausage, pork carnitas.
Veggies (add-on): mushrooms, roasted peppers, black olives, jalapenos, red onion, pineapple.
Tempura Green Beans
Fried tempura-style, served with rosette sauce.
Crispy Calamari
Served with sweet chile-garlic sauce.
Spinach Dip
Spinach, pepper jack, green chiles, jalapeno, roasted corn & black bean relish, and chopped cilantro. Ram beer-crust flatbread
view our menu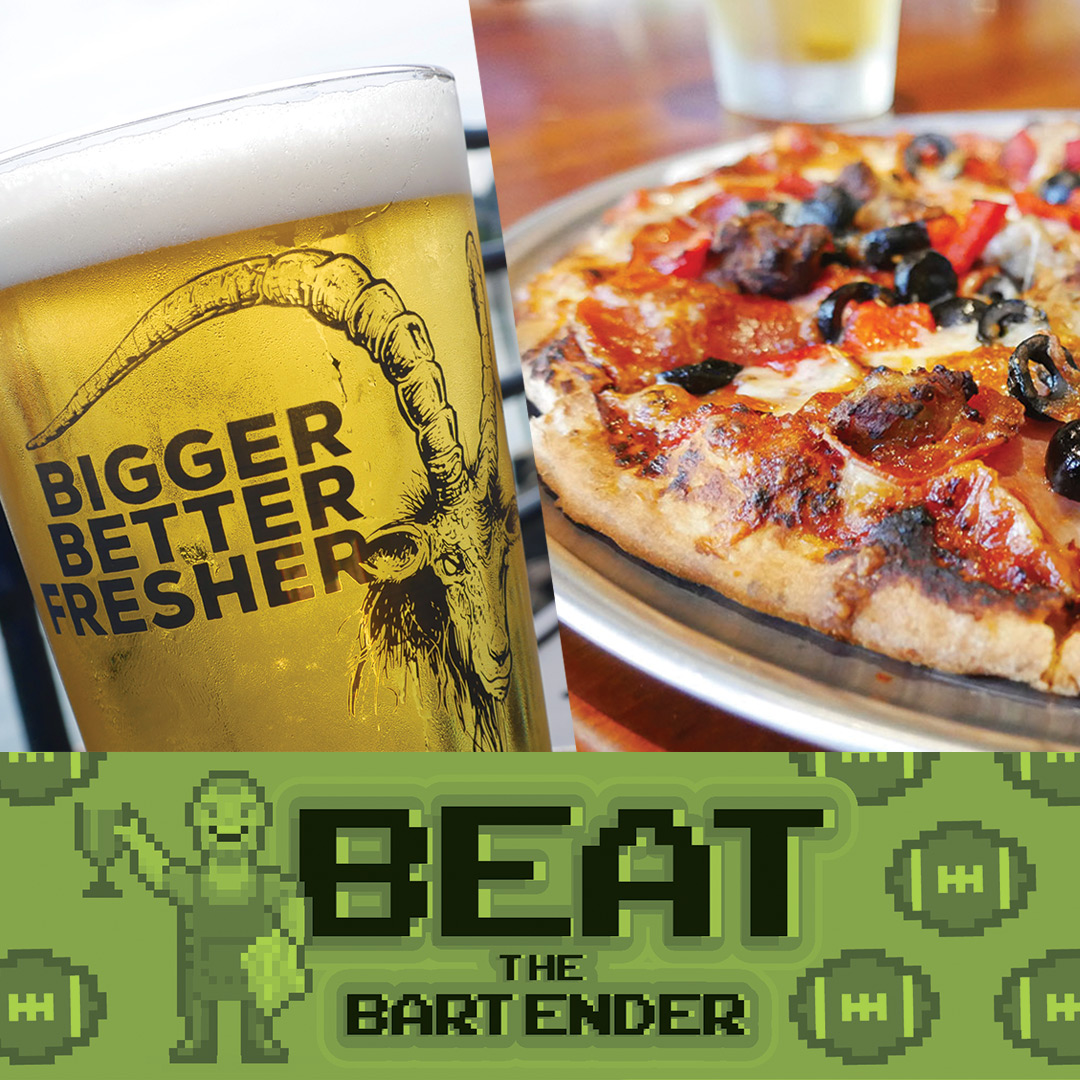 Posted September 6, 2022
Brackets are available now at your local RAM! Turn in your weekly play sheet by Thursday of each week during the regular season. Beat your local RAM football expert ("the bartender") for your chance to qualify for our weekly prizes. One bracket per person, please. Don't try to turn in "your uncle's" bracket.
WEEKEND FOOD AND DRINK FEATURES
All Day Breakfast Burrito, Morning Glory Pizza, BLD Burger
$7 Mimosas, Micheladas, Irish Coffees
SUNDAY ONLY
$5 pints (all RAM beers) & Kids Eat for $1.99
MONDAY is All Day Happy Hour!
THURSDAY is Steak Day!
Sirloin & Fries $14.99
view our menu