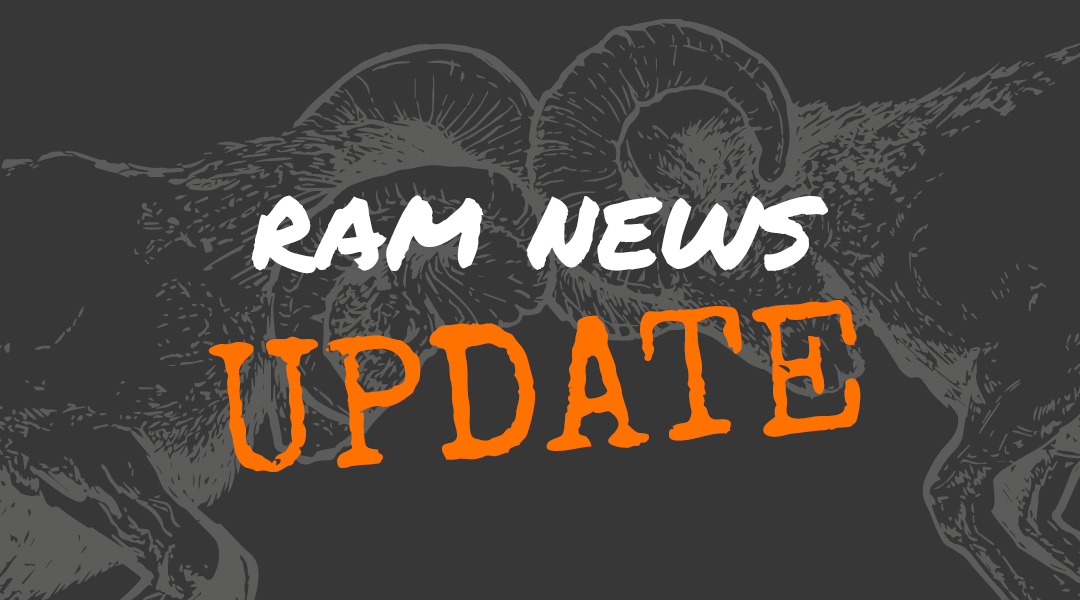 Posted March 15, 2021
This is March, and you know what that means — everybody's favorite bracket is back! The best postseason in sports makes its triumphant return this year and we'll have all the action.
Stop by your local RAM today to pick up your basketball bracket, and be sure to turn it in before we close on Thursday, March 18th! Every RAM will be handing out a $100 grand prize at the end of the tournament to the person with the winning bracket, so fill it out with care! (Remember: only one bracket may be turned in per person. You may not turn in brackets on anyone else's behalf!)
Game on!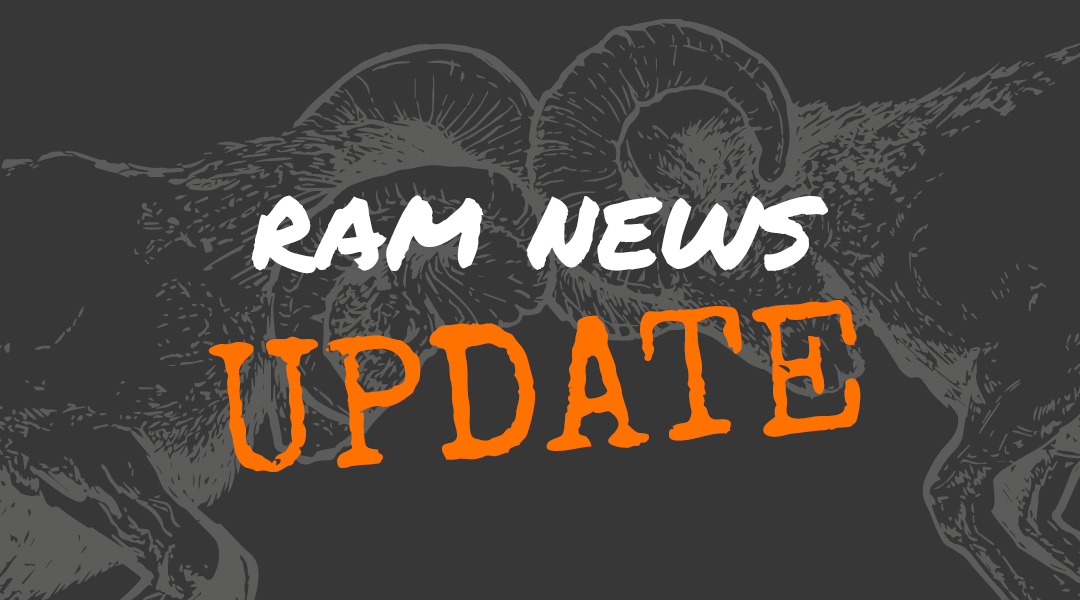 Posted March 15, 2021
Burgerama is back! Choose from a selection of brand-new burgers and other delicious creations. Running all day, every day for a limited time. Our brewers have some great beers on tap for you to pair with these delicious burgers, so don't forget to check our tap list before joining us!
Buttface Amber Ale Chicken Sandwich
Amber Ale marinated char-grilled chicken, zesty coleslaw,
fresh tomato, onion crisps, RAM BBQ sauce, sliced
Wisconsin cheddar, chipotle-tarragon mayo on a garlic-grilled
Bavarian-style pretzel bun.
Bravocado Burger
Fire-grilled burger patty, smashed avocado, Wisconsin cheddar
cheese, chipotle-tarragon mayo, chipotle tarragon slaw on a
grilled Bavarian-style pretzel bun.
Fiesta Burger
Fire-grilled sweet-hot, smokey-spiced burger patty,
Wisconsin pepper jack cheese, applewood-smoked bacon,
guacamole, smoked Anaheim pepper, pico de gallo and
RAM salsa on a grilled Bavarian-style pretzel bun.
Kraken Platter
Crispy Big Horn Hefeweizen beer-battered Alaskan cod,
panko-breaded fried Shrimp served with zesty cocktail sauce,
dill tartar sauce, zesty coleslaw, RAM fries.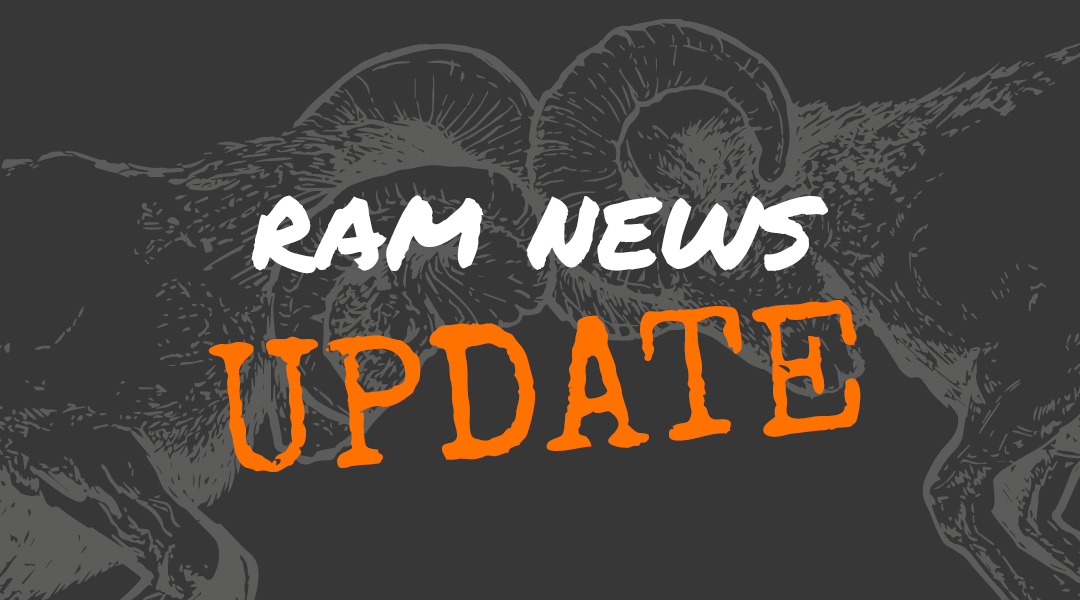 Posted March 9, 2021
With dine-in back, so are everybody's favorite Daily Specials. Sunday through Thursday, take advantage of some great deals!
Sunday: Kids Eat for $1 with the purchase of an adult entrée.
Monday: All Day Happy Hour
Tuesday: $7.99 Mac & Cheese with Grilled Chicken
Wednesday: Any Burger + Any RAM beer for $13
Thursday: $11.99 Sirloin Steak served with fries.
View the full menu below.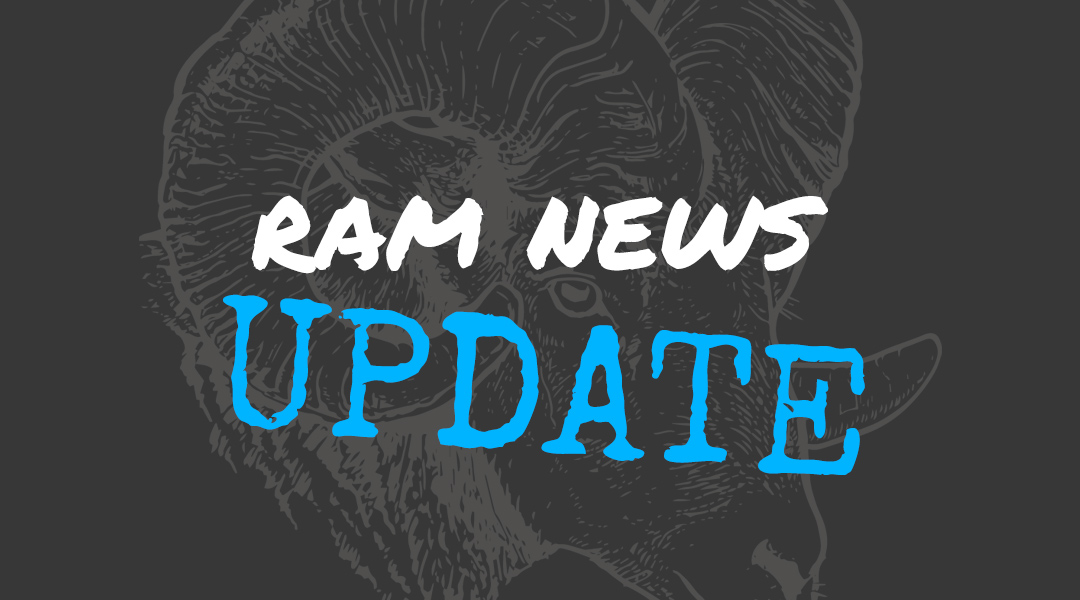 Posted February 26, 2021
Today marks the 50th Anniversary of RAM Restaurant & Brewery! To celebrate our Golden Anniversary and the history of our beer, we wanted to kick things off with something special.
Introducing Bourbon Barrel-Aged Udder Chaos!
We rested our 2019 Udder Chaos in freshly-dumped Woodinville Whiskey Barrels for two years. This beer is a stellar collision of decadent chocolate, candied cherries, and toasted vanilla with a warming, whiskey finish. ABV: 8.2%, IBUs: 28. This special edition of Udder Chaos is only available in 22 oz. wax-dipped bottles and is in very limited supply (WA locations only, maximum 2 per customer), so act fast — swing by your local RAM today!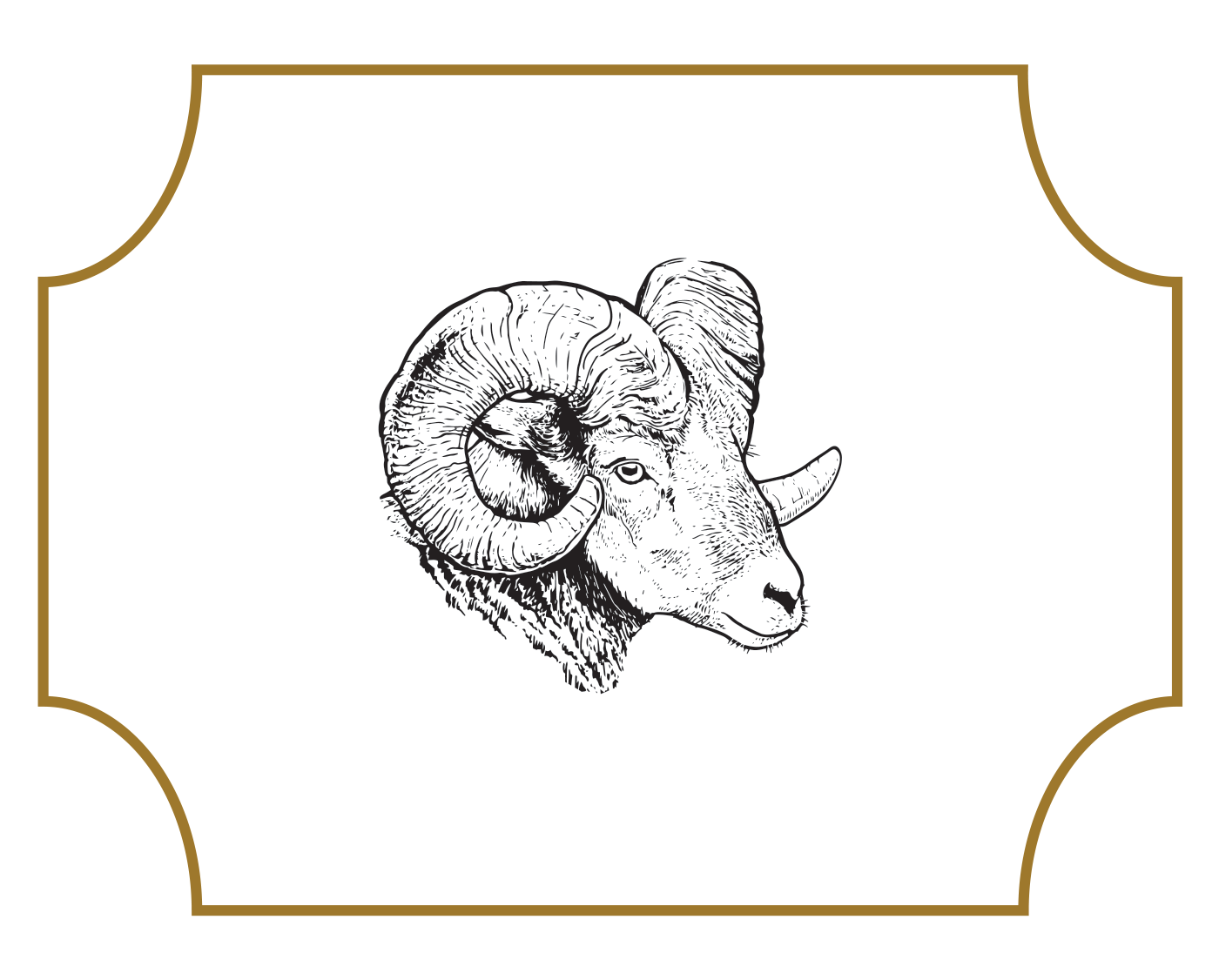 Posted February 25, 2021
It all began 50 years ago on February 26, 1971, in a tavern known as the Ram Pub located in the Villa Plaza shopping center in Lakewood, Washington.
When our 29 & 30-year-old founders opened a "Deluxe Tavern" in 1971, they probably never imagined their company as a full-service restaurant and brewing business in 2021. Cal Chandler and Jeff Iverson, friends, fraternity brothers, and football teammates at the University of Washington, decided to make a go of it serving warm pub food and cold beer. Part of their motivation was their shared experience working at Shakey's Pizza Parlor in college.
At the Ram Pub in 1971, you could get a cheese pizza for $1.60. Beer Nuts were $0.15. Cold Olympia beer was $0.35 for a 10-ounce glass and $1.75 for a pitcher. The first draft beer the Ram Pub poured was called "Heidelberg". However, a change was quickly made to Olympia because Heidelberg was only sold in barrels – which, at over 250 lbs., were too difficult to move. $1.95 got you a burger, and a steak could be had for $2.25 on the lunch special menu. For those partial to wine, you had your choice of the following flavors: Spanada, Loganberry, Apple, Strawberry, Wild Mountain, Pink Chablis, and Peach for $0.55 a glass. I had to Google "Spanada" and apparently, it was some sort of sangria. Out of curiosity I also had to look up Wild Mountain. It had happened to be a grape-flavored wine made by Boone's Farm. Does anyone remember Boone's Farm?
In September 1995, we opened our first brewery in Salem. I remember the initial beer tests we had. We targeted Alaskan Amber as the baseline for our future amber. Widmer Hefeweizen was the model for our Hefe. Funny, because our Hefe ended up being a traditional German Hefe with banana and clove notes and nowhere near the bland American styles at that time. Fruit micro beers were popular then, so we knew we had to have one. ("Blewsberry" was a blueberry infused Blond.) Our initial brewer liked dark beers, so we brewed a stout. The name "Buttface" came out of an energetic brainstorming session. (There's a story there, but not something for print…)
The 1995 Great American Beer Festival happened two months after the Salem brewery began production. We entered a porter and, amazingly, it won the Gold Medal! First entry and a gold medal! This started a continuing trend of medal winning beers. The brewer who made that porter had given it the name Total Disorder Porter. With that win, Total Disorder Porter went on tap and Black Cat Honey Stout was 86'd. Hoppy beers were not on palates in those days. Big Red Ale made the menu in 1999 as a tip of the hat to our friend Paul "Big Red" Ellingson. The past few beer years have been a blast as small-batch "seasonals" have become our guests' leading choice. It has been great fun to enjoy our brewer's special recipes and talk to them about their inspirations for their beers.
The past 50 years have been a truly wonderful journey. It has been a treasure to be a part of such a great team. We have had fun, laughs, enjoyed tasty food, drank award-winning beer, and more. The next 50 years will bring more good times – and yes, even more change. Remember: change is constant. Embrace change. Seek change. Take risks. Be humble. Do something unexpected for people and make them smile. Laugh. Tip a frosty beer with friends.
Game On!
Jeff Iverson, CEO
RAM Restaurant & Brewery