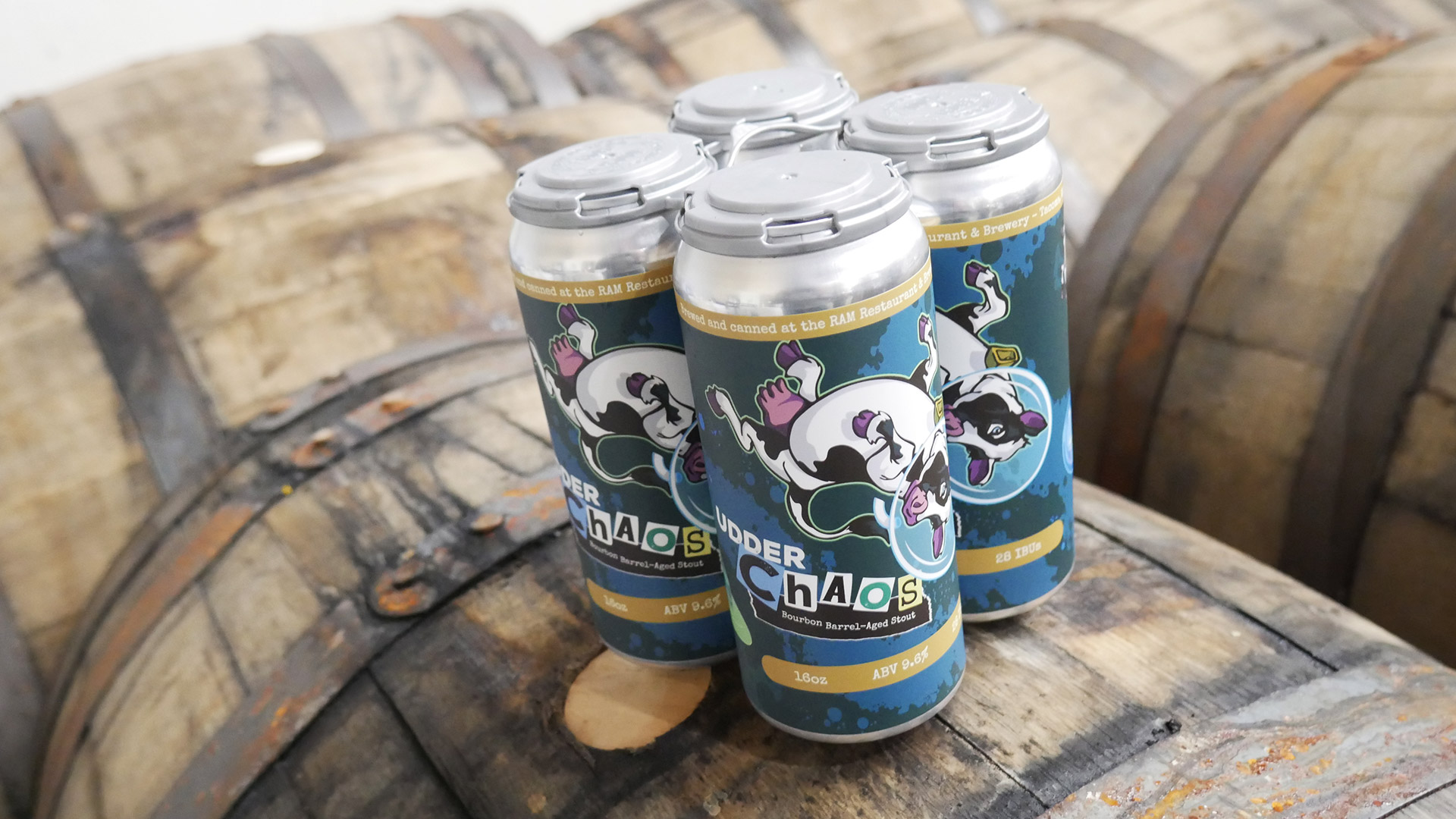 Posted November 30, 2021
Now at all WA locations… Barrel-Aged Udder Chaos and Clearwater Kolsch have arrived in 16 oz. 4-pack cans!
Udder Chaos: A stellar collision of decadent chocolate, brandied cherries, and toasted vanilla with a warming bourbon finish. Aged in Easy Rider Bourbon barrels. ABV – 9.6% IBUs – 28
Clearwater Kolsch: Refreshing as an alpine lake, crisp and clean as the mountain air. Sit back, relax and simply enjoy. ABV – 5.2% IBUs – 22
Pick yours up today!
what's on tap?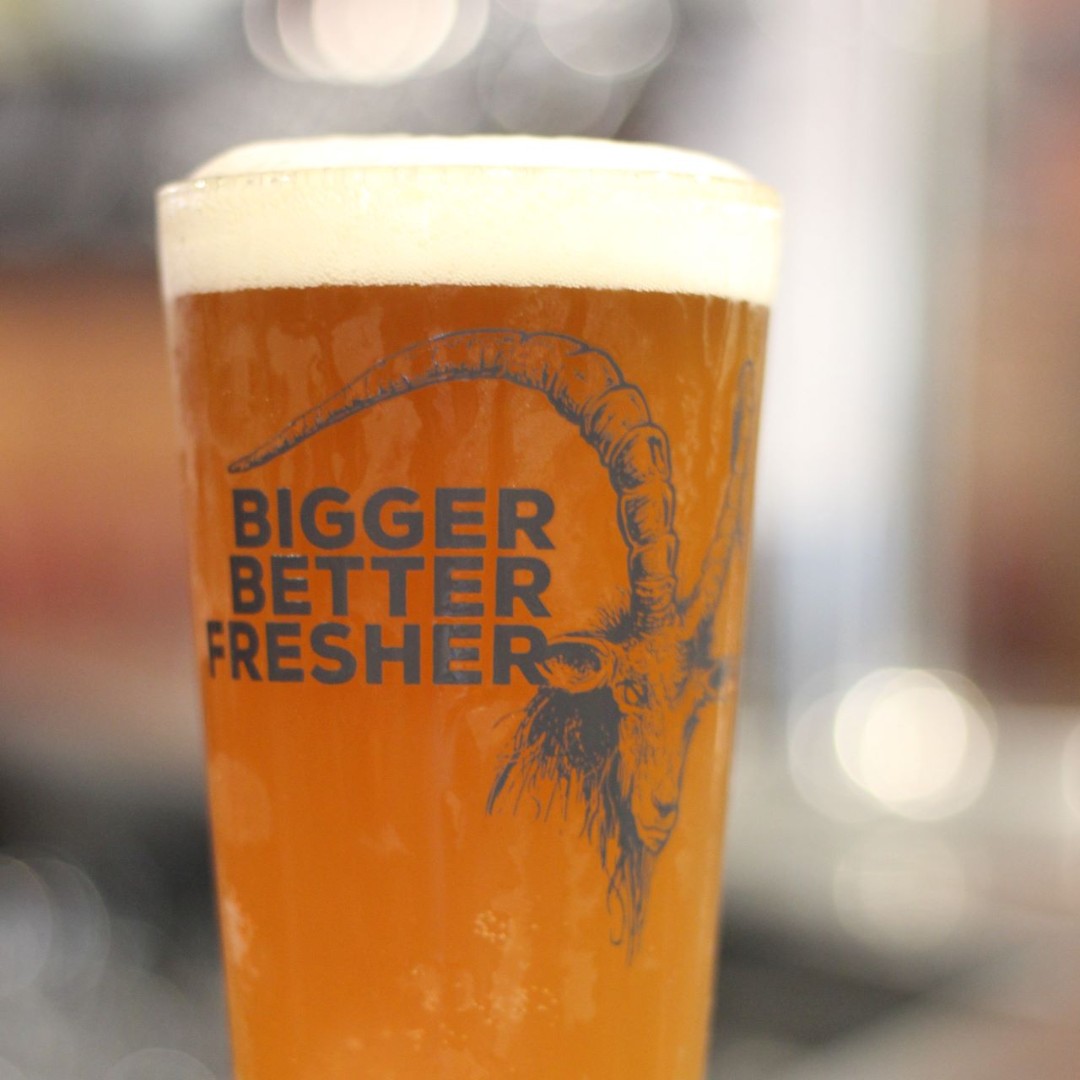 Posted November 19, 2021
We are looking to add a brewer to our production team in Tacoma, WA. If you've been looking to get into the craft brewing industry, this is the role for you! We've been brewing some of the finest beer in town since 1985.
Responsibilities include all aspects of wort production, cellaring, keg washing, deliveries, and everything in between. Full-time hourly position with benefits, salary DOE. Please send resumes and questions to 125warehouse@theram.com.
Interested in what we're brewing these days? Click the link below to see our full tap lists!
what's on tap?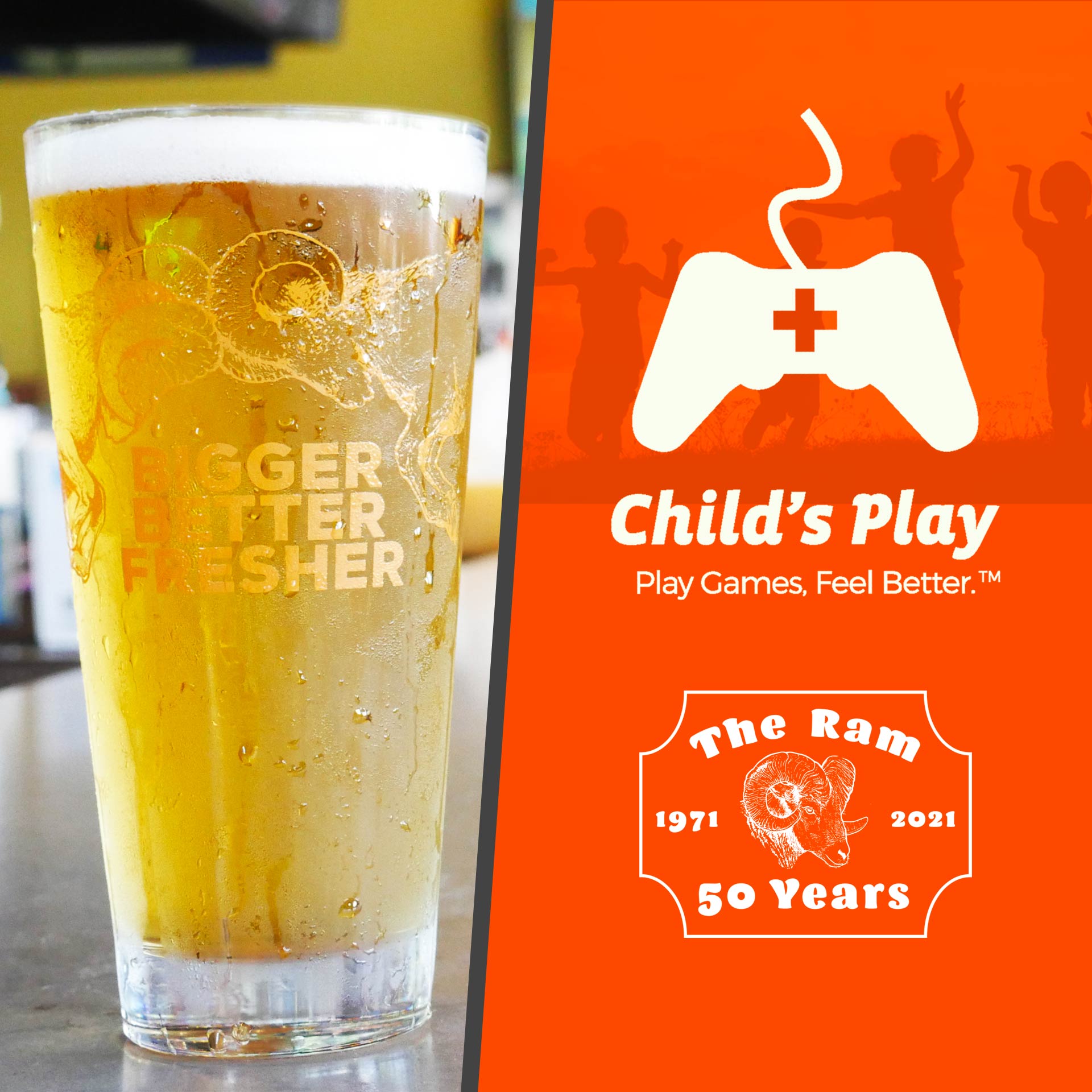 Posted November 16, 2021
From November 15th to December 31st, we're donating $0.50 from every pint of Hometown Blonde to our friends at Child's Play. Every pint sold helps provide games, books, and toys for over 185 children's hospitals across the world!
Together, let's raise our pints to a good cause and help provide for children and teens this holiday season. To learn more about our friends at Child's Play and their mission, click the link below!
more about child's play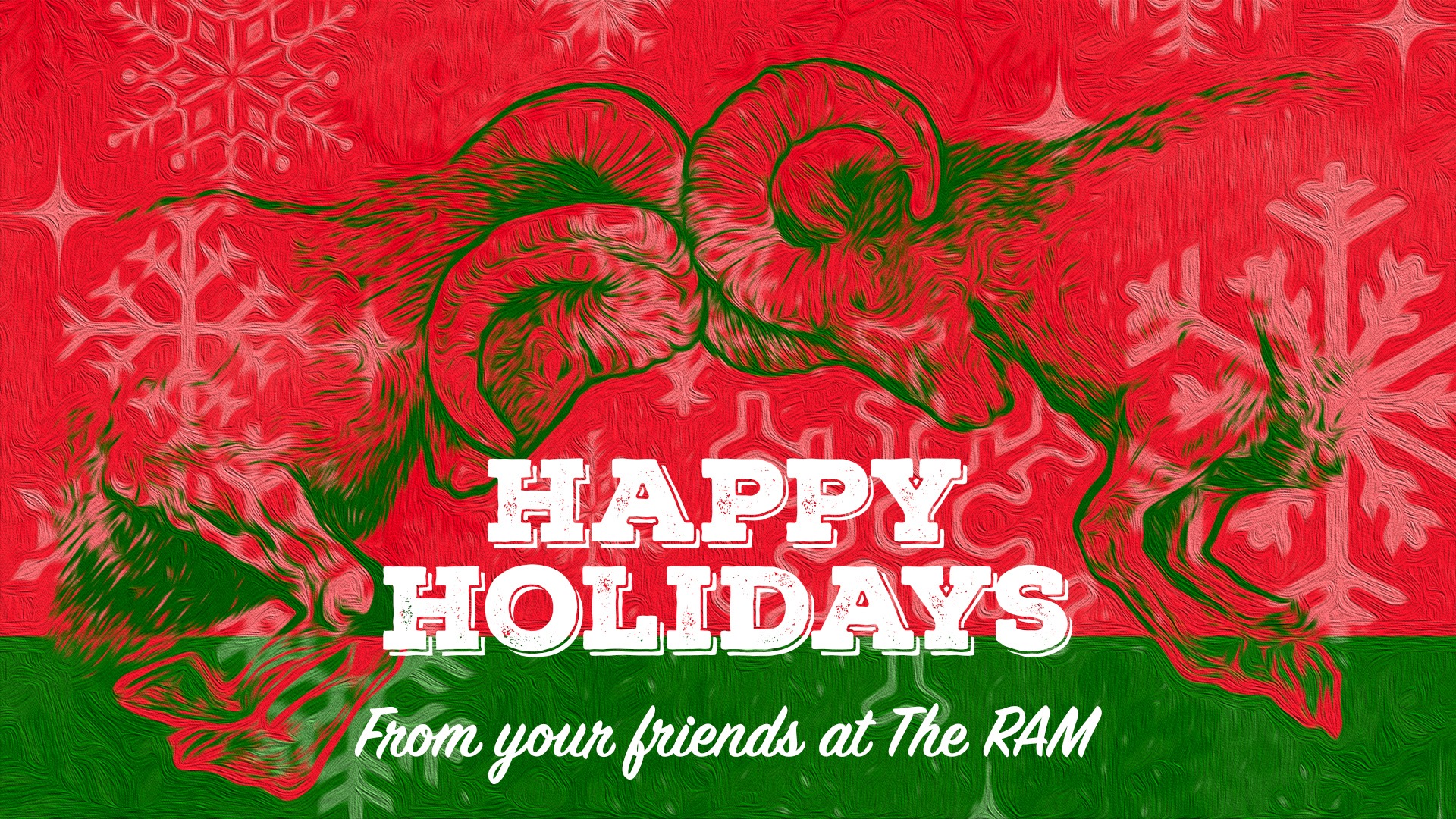 Posted November 9, 2021
We have three locations primed and ready to host your next holiday party! Enjoy a night with friends, family, and all of your favorite RAM food and beer. Email feedback@theram.com or give us a call at our Lakewood, Puyallup, Salem, and Boise locations to get things planned today. Spots are filling up, so act fast!
Lakewood RAM 253-584-3191 10019 59th Ave SW, Lakewood, WA 98499
Salem RAM 503-363-1904 515 12th Street SE, Salem, OR 97301
Boise RAM 208-345-2929 709 E Park Boulevard, Boise, ID 83712
view our menu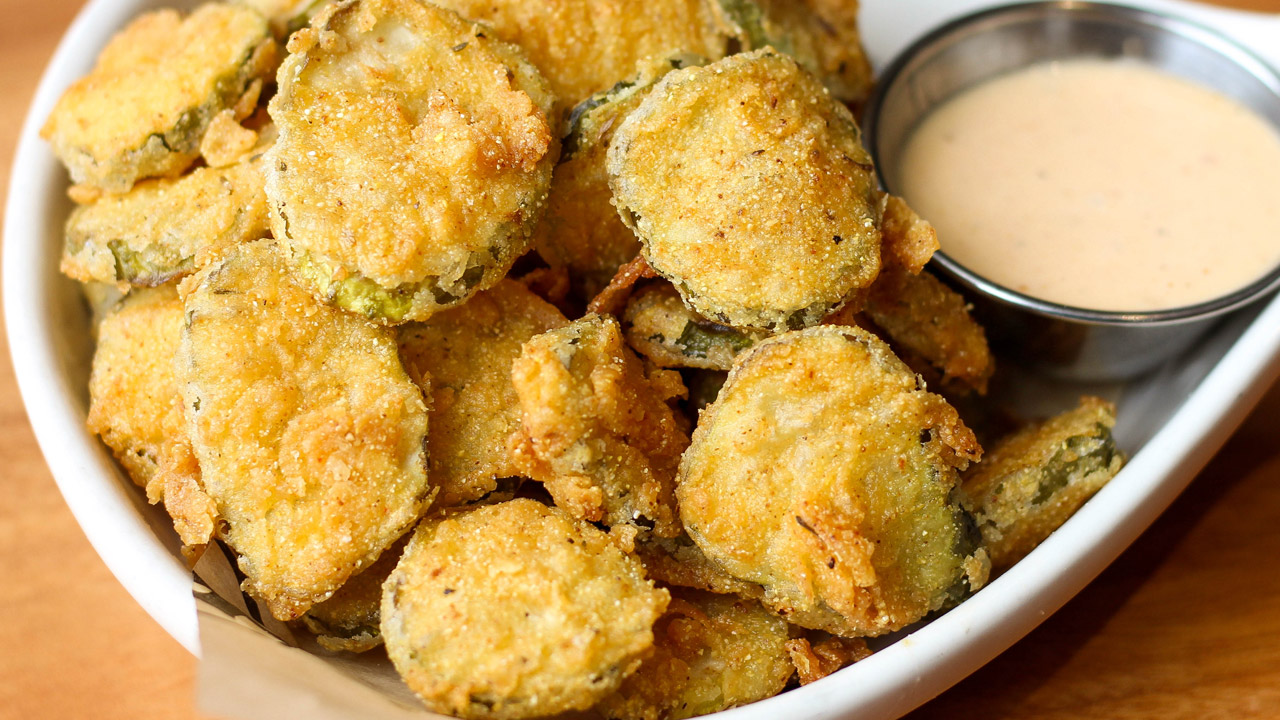 Posted September 30, 2021
As if pickles needed to be made any more delicious, we decided to give it a shot anyway. All of that crunchy, salty goodness you love has been lightly breaded and fried to create the perfect (yes, perfect) appetizer.
Served with a delicious rosette sauce, our fried pickle chips will leave the whole table wanting more. They're the perfect gameday snack and complement all of your favorite RAM beers!
magic pickle button