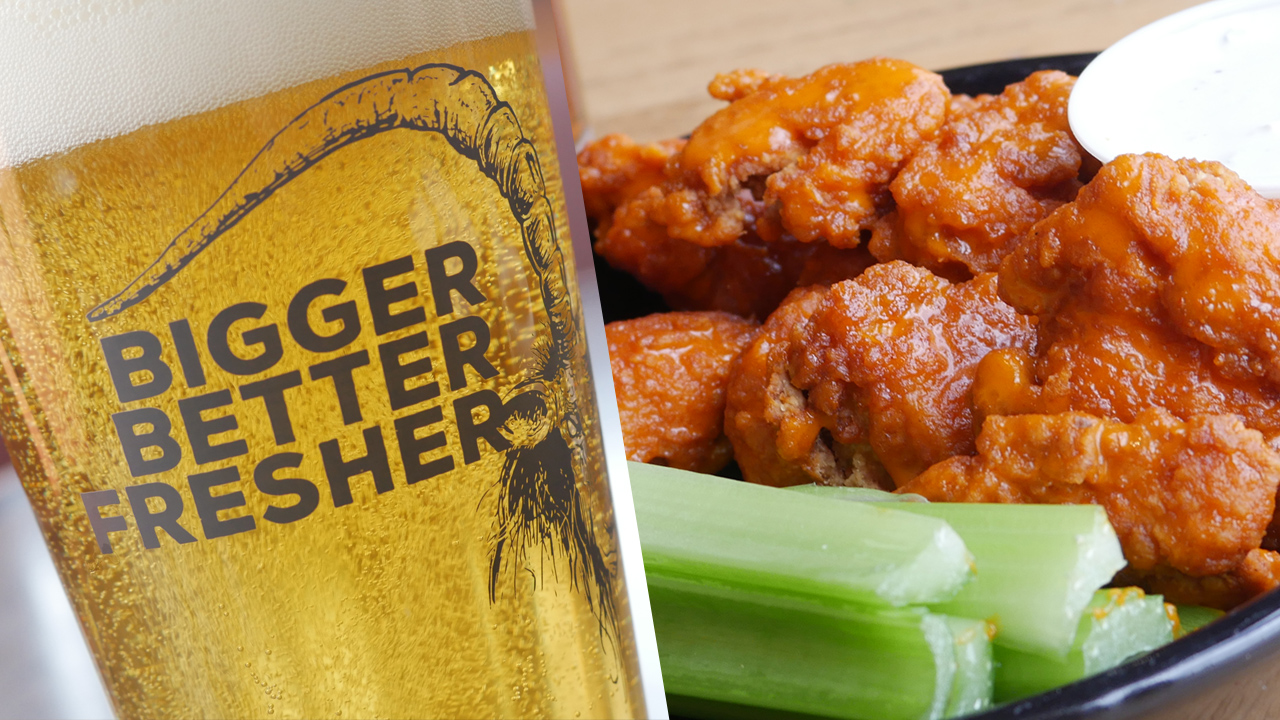 Posted December 7, 2022
Small plates, appetizers, Ram beers, and cocktails at $4, $5, and $6! Stop by and try some of our new creations, as well as your longtime favorites. Join us for Happy Hour all day Monday, and Tuesday-Friday 3-6pm & 9pm-close.
$4
Hog Heaven Pork Sandwich
Pork carnitas, BBQ sauce, pickled red onions, zesty slaw, grilled bun.
Add fries or Ram chips $4
1/4 lb. Mulligan Burger
Grilled 1/4 lb *beef patty, lettuce, tomato, onion, Ram burger sauce, grilled bun.
Add fries or Ram chips $4, bacon $3, cheese $1, additional 1/4lb patty $3
House Caesar Salad
Romaine, parmesan, garlic croutons, caesar dressing.
Add grilled or blackened chicken $5
Small Plate Mozzarella Sticks
Served with marinara, shredded parm.
12 oz. Ram beer
$5
Tempura Green Beans
Served with rosette sauce.
Small Plate Boneless Wings
Served with blue cheese or ranch.
Choice of naked, buffalo, Honey-Sriracha, or BBQ.
Small Plate Crispy Cauliflower
Served with blue cheese or ranch.
Choice of: Naked, buffalo, Honey-Sriracha, or BBQ.
Small Plate Crispy Calamari
Served with sweet chile sauce.
18 oz. Ram beer, well drinks, house wine
$6
Personal Size Beer-Crust Pizza
Red sauce, mozzarella.
Meats $2.50: Pepperoni, Canadian bacon, Italian sausage, pork carnitas.
Veggies $2: Mushrooms, roasted pepper, black olives, jalapenos, red onion, pineapple.
Spinach Dip
Spinach, pepper jack, green chiles, jalapeno, roasted corn & black bean relish, chopped cilantro, beer crust flatbread.
Ram Chips
Choice of: Garlic Parmesan with garlic sour cream, BBQ Spiced with garlic sour cream, or Blue Cheese with crumbled blue cheese & blue cheese dressing.
Pork Carnitas Tacos
Chipotle-tarragon slaw, pickled red onion, cilantro crema, cilantro, salsa.
With flour or corn tortillas.
Add guacamole $2, Rice & beans $2, additional taco $3.
Pickle Chips
Served with rosette sauce.
Tito's + mixer, El Jimador Ram Margarita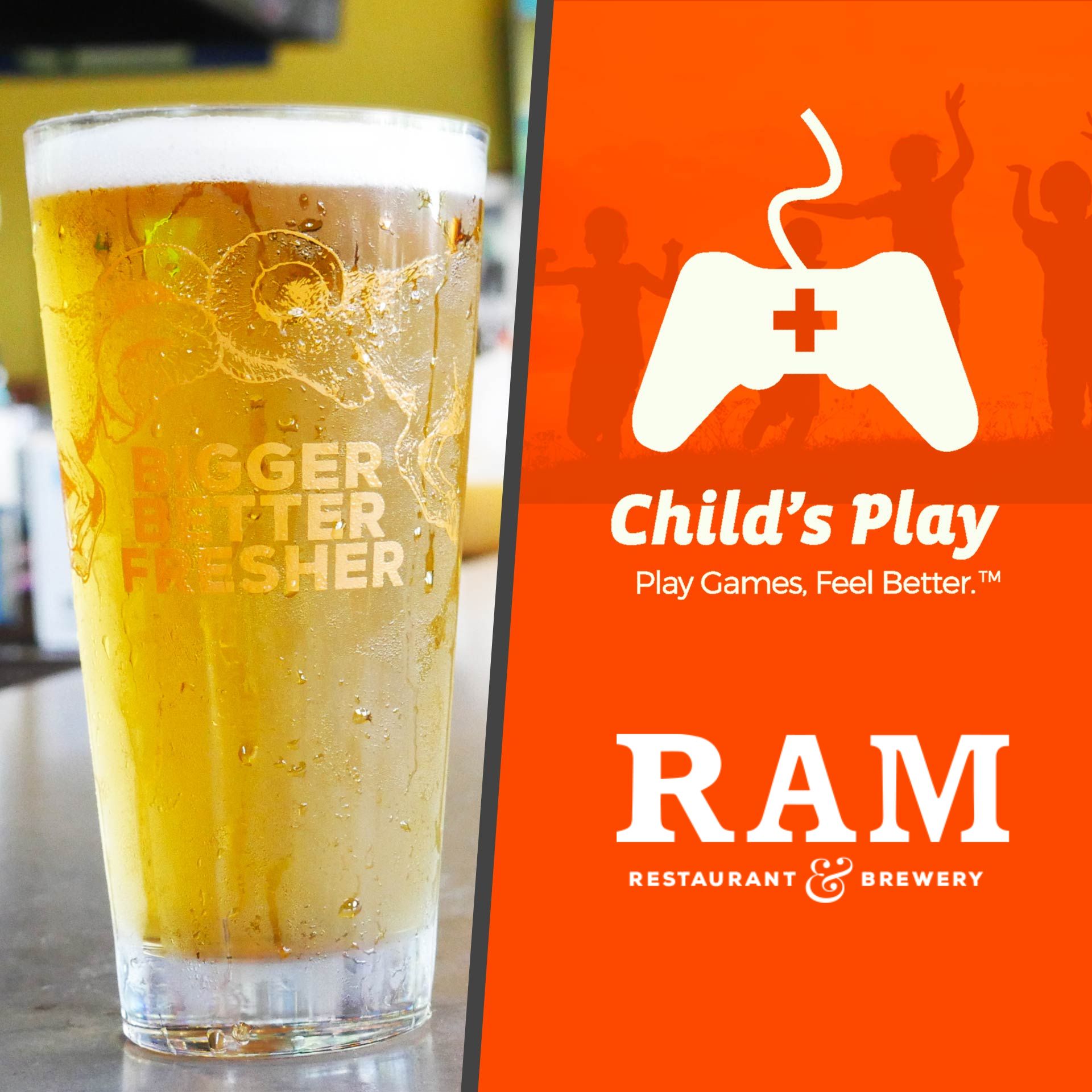 Posted November 23, 2022
From November 25th to December 31st, we're donating $0.50 from every pint of Hometown Blonde to Child's Play. This year, our Friends at Tito's Handmade Vodka are joining in and donating $0.50 from every Tito's cocktail sold (up to $5,000)! Every pint and cocktail sold helps provide games, books, and toys for over 190 children's hospitals across the world. Last year, you helped us raise $10,000!
Together, let's raise a glass for a good cause and help provide for children and teens this holiday season. To learn more about our friends at Child's Play and their mission, click the link below!
more about child's play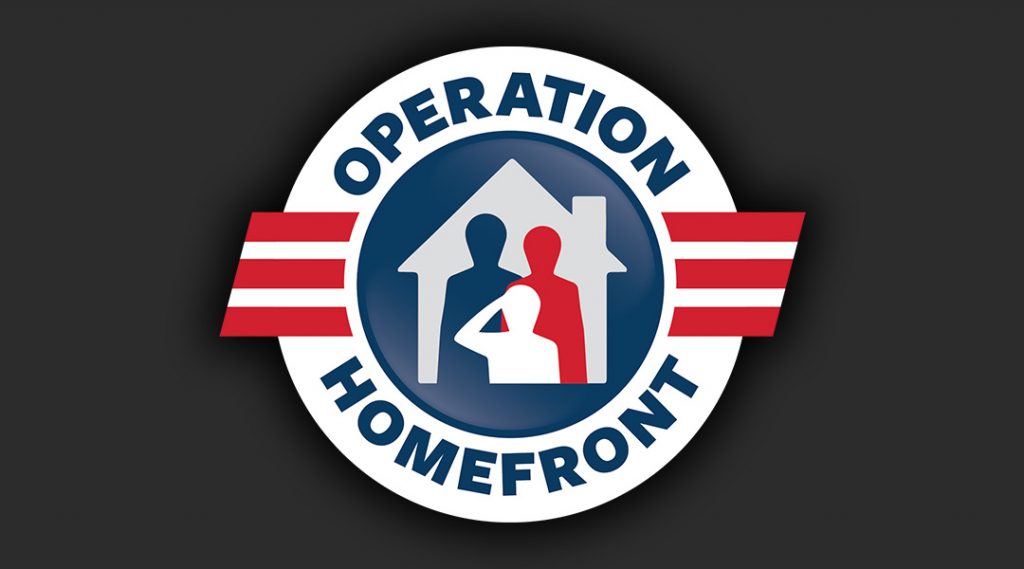 Posted October 3, 2022
This Fall, we are once again partnering with Operation Homefront to raise money for their great cause. Now thru November 23rd, $0.50 from every pint of Buttface Amber Ale sold will benefit America's military families. Since 10/1 we've raised over $2,500. Let's keep it going!
Operation Homefront is a national 501(c)(3) nonprofit whose mission is to build strong, stable, and secure military families so they can thrive — not simply struggle to get by — in the communities they have worked so hard to protect.
For over fifteen years, they have provided programs that offer relief through Critical Financial Assistance and transitional housing programs, resiliency through permanent housing and caregiver support services, and recurring family support programs and services throughout the year that help military families overcome the short-term bumps in the road so they don't become long-term chronic problems.
Their Mission: to build strong, stable, and secure military families so they can thrive in the communities that they've worked so hard to protect.
Their vision: to be the provider of choice for short-term and Critical Financial Assistance, long-term stability, and recurring support programs to military families.
Find out more about Operation Homefront and their great work by clicking the link below.
more about operation homefront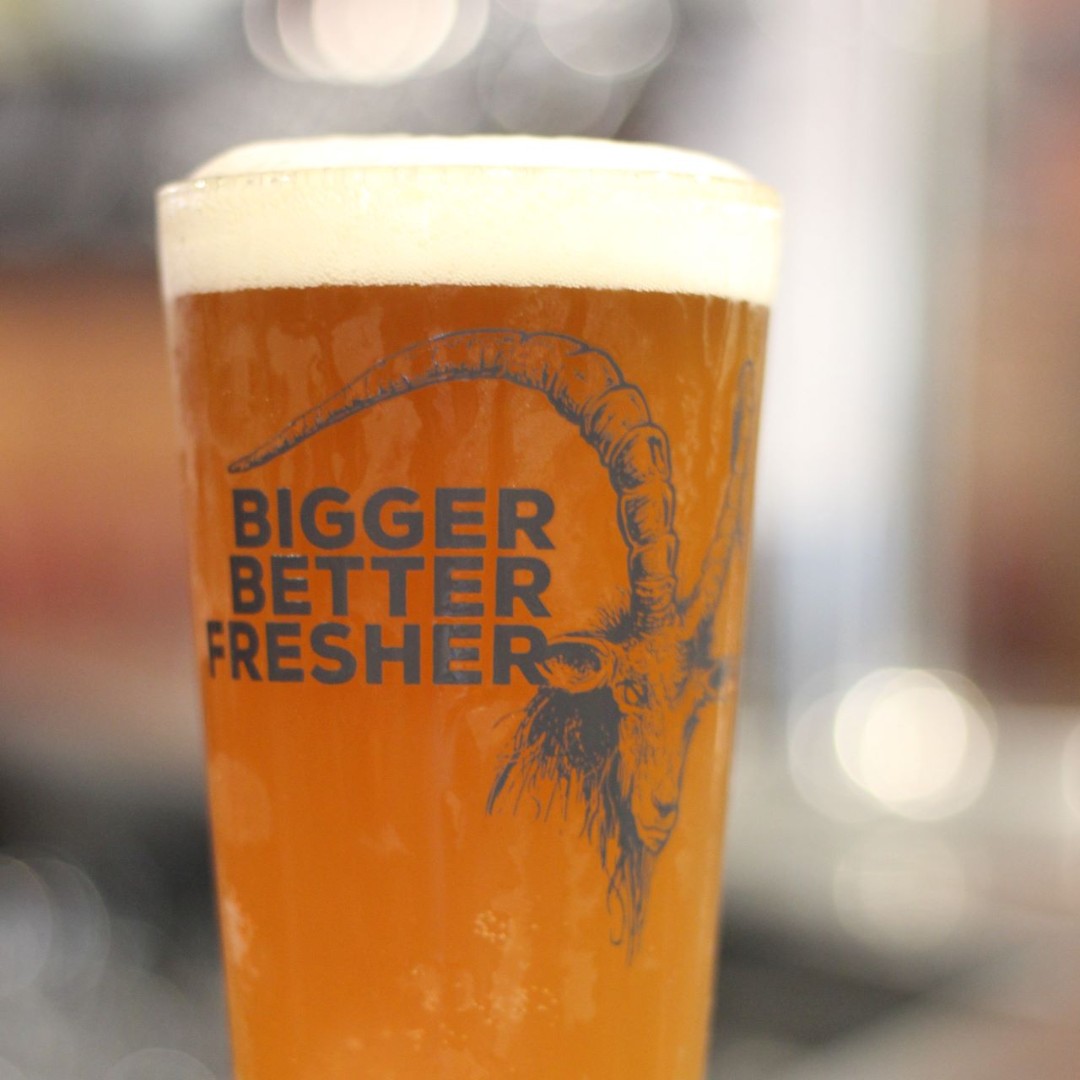 Posted September 26, 2022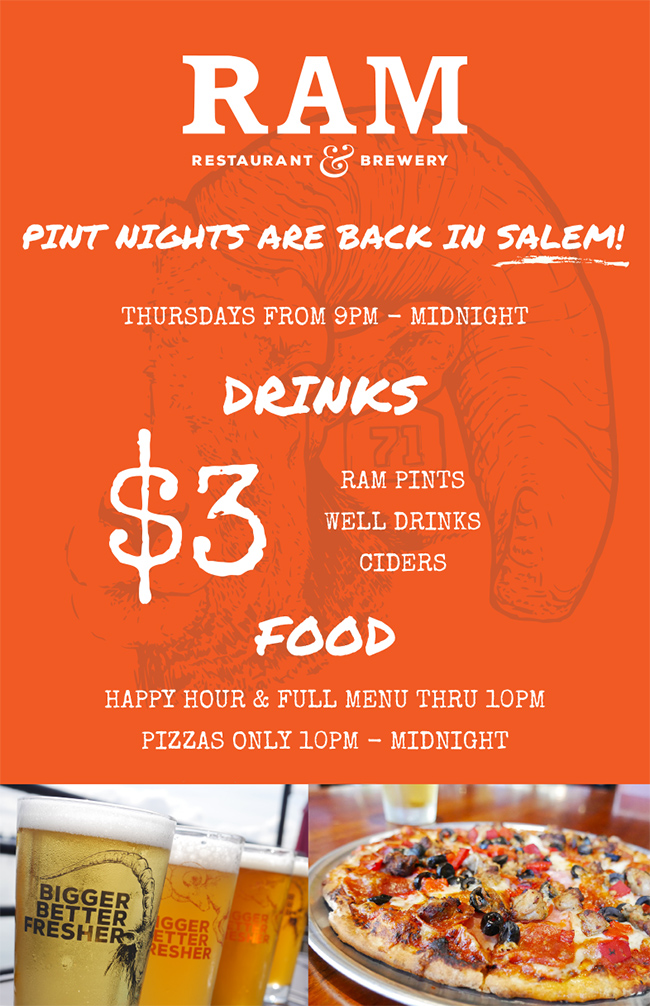 what's on tap?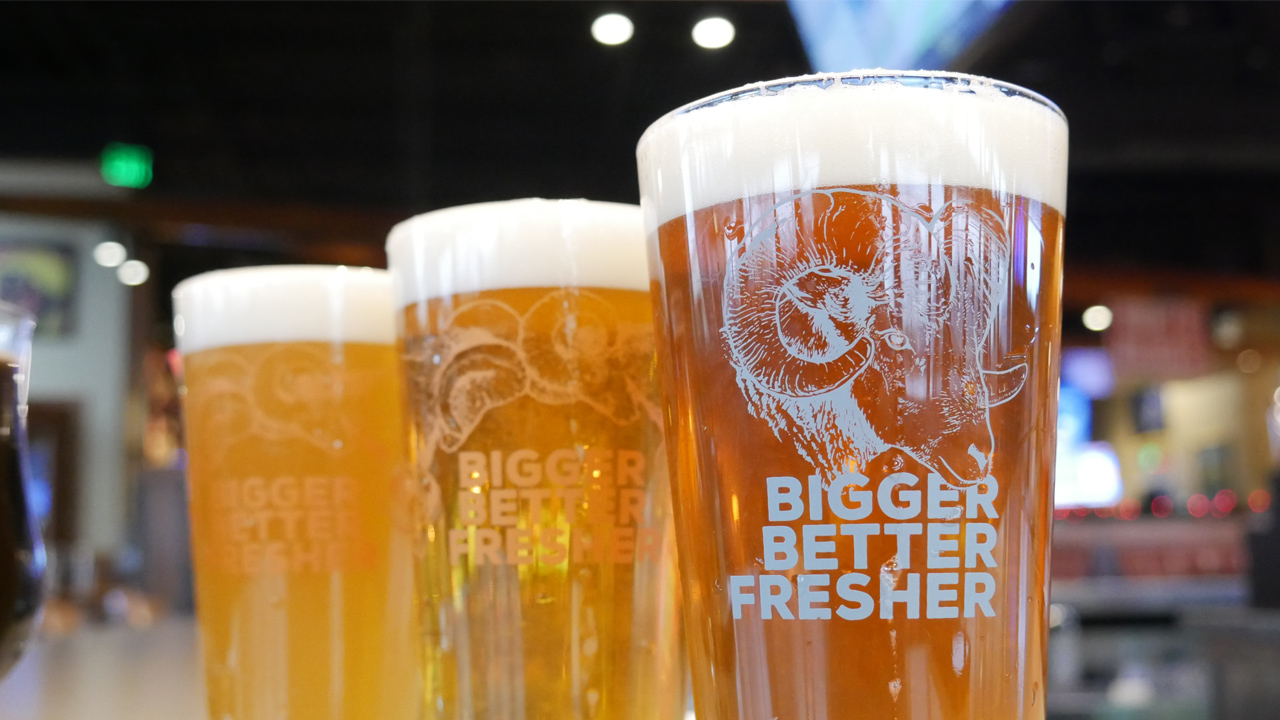 Posted September 21, 2022
We've been brewing our own craft beer since 1985, starting with early favorites like the Big Horn Hefeweizen. Since then, our beers have won a number of medals across many competitions, like GABF, NABA, and the World Beer Cup.
Our Director of Brewery Operations Dave Leonard says about RAM's beer awards, "It was pretty cool when the Blonde got Gold at the 2016 GABF for our 50th GABF medal, but every medal is an honor to win and testament to the quality of beer or brewers have been creating on a daily basis for the last 2 and half decades. We have won 54 GABF medals, 95 NABA awards and 10 medals at the World Beer Cup.
Porter was our first GABF medal awarded Silver in 1996 it has continued winning medals including 2010 GABF Gold, 2006 WBC Bronze, and 3 bronze at the NABA ('18,'14, '13). Seasonal favorites like Clearwater Kolsh and Oktoberfest have multiple GABF and NABA awards, including a 2019 Silver for O'fest at GABF."
Here's just a handful of our 68 Gold medal wins across all competitions:
2019 Clearwater Kolsch
Gold, Kolsch
2018 Oktoberfest
Gold, Marzen/Oktoberfest Lager
2016 Barefoot Wit
Gold, Belgian-Style Wit
2016 Hometown Blonde
Gold, English-Style Summer Ale
2016 Udder Chaos
Gold, Chocolate Beer
2014 The Weasel
Gold, Dortmunder or German-Style Oktoberfest
2013 Big Horn Hefeweizen
Gold, South German-Style Hefeweizen
2012 6X Helles
Gold, Munchner Helle
2011 Pavlov's Pilsner
Gold, German Style Pilsner
2011 Big Horn Blonde
Gold, Golden or Blonde Ale
2011 Before Capone
Gold, GABF Festival Pro-Am Competition
2010 Total Disorder Porter
Gold, Brown Porter
what's on tap?